Continental Mountain King Tire
Best Price At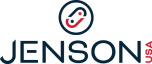 Available At

DESCRIPTION
This is not the 2010 Mountain King ProTection. Nor is it the rockin' Mountain King UST, or Mountain King Race Sport. Head spinning yet? Don't sweat it. The reason for the similar naming convention is that Mountain King indicates a tread pattern, and each additional feature that comes with that...
bob
OVERALL
RATING
4
VALUE
RATING
4
Strength:
tracks well as front tire
rolls well
would recommend, especially for the front tire - really trust it
Paul
OVERALL
RATING
1
VALUE
RATING
2
Weakness:
poor quality, several times punctured
John
OVERALL
RATING
5
VALUE
RATING
5
Strength:
Grips on turns and pulls you out of ruts. does not cary a pund of mud in your tread like others.
Saved me from many spills. makes up for riders mistakes.
Weakness:
slow on asphault
I have had this tire on several bikes and never had a flat. This tire is not as thin as the Race King sidewalls but remember you have the light weight for speed. You can get a thicker tire but your adding weight, your choice?
giantnorco
OVERALL
RATING
3
VALUE
RATING
3
Weakness:
wear way to fast aren't very good in and damp trails
they where alright tires for awhile before they got worn then they where useless rode them in some wet weather and they made the whole ride sketchy
GRANT191
OVERALL
RATING
5
VALUE
RATING
5
Strength:
Awesome grip on rock, sand, soft spots and even mud. Great climbing traction and put 550 miles on them before a thorn finally went through one!
Weakness:
rolling resistance and not the best for dry hard packed dirt trails, loose in the soft loamy corners too
For the $ you can't go wrong for a good all around cheap tire
dgw2jr
OVERALL
RATING
2
VALUE
RATING
2
Strength:
Decent volume with 29x2.4
Weakness:
29x2.4 is more like a 2.2, tire squirms all over the trail, feels like riding on a flat tire. not good for dry hardpack
I had to put my stock Fast Trak 2.0 tires back on since the Mountain Kings were too vague and squirmy. The knobs are just too tall and the casing to floppy I think. I'm saving them for winter.
Peter
OVERALL
RATING
1
VALUE
RATING
2
Strength:
Don't wear away very quickly
Weakness:
Don't seem to grip on any surface. You have to run insanely high pressures to avoid pinch flats
Basically on tarmac these don't work cause the little studs don't give any grip. On wet roots and rocks you slide. In mud it wobbles and won't track in straight line. If it is bone dry with no dust the tire works alright but if there is dust it will slide in the dust. Surprisingly I found it works alright on wet grass. I will not buy these again and will just pay a bit more and get a decent tire.
ihaveagibsonsg
OVERALL
RATING
1
VALUE
RATING
1
Strength:
Price, climbs ok.
Weakness:
Endless pinch flats, always gets a pinch flat, this tire gives you a lot of pinch flats, pinch flats never end, eternal pinch flats and thin sidewalls(probably why it gets pinch flats).
I bought this tire because it was on sale and I was looking for a fast rolling rear tire. It has a good tread pattern that ok for steep climbs.

The downside is every single time I went on a ride with this tire, I got a pinch flat. I even ran high pressures that I never run just to avoid a pinch flat one time, but I got one anyway! I did one ride and I didn't get a flat on the trail and I was stoked I actually made it home with out changing a tube. I went to get my bike the next morning and the tire went flat over night!!! It is so thin you could never use this tire for its advertised purpose. This tire is for the guy who rides around at 60psi bouncing around on the trail all day on a 60$ bike he got off craigslist. If you actually ride your nice rig down mountains with rocks, branches, roots and dirt, buy something else. Fortunately I bought it at performance bike(walmart) and they let me exchange it and I bought a WTB wolverine(awesome!). I like continentals tread patterns but I will not be buying any of their tires ever again because I spent 15$ on tubes for a tire that only cost 25$ in the first place. Makes no sense.
Similar Products Used:
Kenda, WTB, Maxxis, Panaracer, Schwalbe
sixtyone9
OVERALL
RATING
4
VALUE
RATING
4
Strength:
Price and weight
I run these on front and ride mostly single track on loose over hard pack. In comparison to the Bontrager XR3, these are much better for front tire application. I can attest to the XR3's prone to wash out but these are holding up on the sections where I washed out before on the previous tire. For the price, I'd recommend it and buy it again.
Similar Products Used:
Continental X-King
kerryn
OVERALL
RATING
1
VALUE
RATING
1
Strength:
The Protection Black Chilli version seals easily with Stans to run tubeless.
Weakness:
Everything else.
I run a 26x2.2 Protection Black Chilli on my rear. This is possibly the worse tire I have ever ridden. In a little over a month, over about a 100 miles of rocky Colorado Front Range terrain the tire is nearly destroyed.

Many knobs are torn off or severely worn. Its braking performance is non existent. The tire will lock and skid without the slightest hesitation. In addition the tire feels very noodly. While it grips okay when climbing (though it is a very slow feeling tire) on corners I get a rolling sensation that makes me think the tire is going to roll off the rim. It messes with my mojo.

On hard dirtpack the tire squirms and is very slow. I bought it primarily for rocky terrain though and it does climb but I don't think appreciably better than other tires. In all other aspects its worse than times I've had before. In addition its expensive. A $50 tire should last longer than a month.
SPECIALIZED BUTCHER GRID TRAIL 2BR 29" TIRE|

(was )

$59.99




Buy Now

ODI AG1 V2.1 LOCK ON GRIPS|

(was $35.00)

$28.00




Buy Now

ORBEA RALLON M20 BIKE 2021|

(was )

$4,499.00




Buy Now
RACE FACE ATLAS 35 HANDLEBAR

(was )

$84.99




Buy Now
SPECIALIZED BUTCHER GRID TRAIL 2BR 29" TIRE

(was )

$59.99




Buy Now