Maxxis Ardent 29er Tire
Best Price At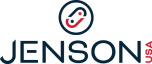 Available At

DESCRIPTION
The Ardent SC is an all around high volumeTire withTraction beingThe main objective. Aggressive side knobs giveThe Ardent aggressive corneringTraction andThe ramped center knobs minimize rolling resistance but still has enoughTraction for quick acceleration and braking. 60TPI Long Wear Low Rolling Resistance 60a Rubber Compound Max PSI 65 Manufacturers claim 755 grams (29x2.25)
Mwest1
Strength:
Good tire, decent availability.
Weakness:
Price but no complaints. Maxxis tires seem generally pretty good.
surfinsmiley
Strength:
Great all-rounder. Better in damp conditions than our summer hardpack, when it can get a little squirmy cornering hard.
Weakness:
... I think the 2.4 version is far superior to its skinny sibling.
Price Paid: 99.5
Purchased: New
Model Year: 2018
Cayenne_Pepa
OVERALL
RATING
4
VALUE
RATING
5
Strength:
~ Weighs 746g (29x2.40")
~ Rolls HELLA fast
~ Good off-camber and cornering grip
~ Mounts effortlessly tubeless, on zero bead socket carbon wheels
~ Cool, retro Skinwall casing
Weakness:
~ Only 60tpi casing available

Designed by Maxxis contract tire designer Bryan Holwell - this tire is a beefier version of the Maxxis Aspen XC race tire. In dry forest loam conditions, this tire shines. Low rolling resistance and ramped side lugs really dig-in on loose corners. It even handles dry, Desert chunk and jagged rock quite well.

Verdict? Me likey, very much....
Similar Products Used:
Onza Canis 29x2.25"
Vittoria Goma 29x2.25"
Maxxis Ikon 29x2.35"
Bontrager SE3 29x2.3"
Michelin Wild Grip'R Advanced 29x2.35"
Schwalbe Rocket Ron EVO Snakeskin 29x2.25"
Specialized Purgatory GRID 2Bliss 29x2.35"
Hutchinson Squale 29x2.25"
jamies9
OVERALL
RATING
4
VALUE
RATING
5
Strength:
Grip,tough side walls,brilliant in the rear,weight,steering still nice in a 2.4
Weakness:
Not as much warning when the front is about to let go as a schwalbe hans dampf
Maxxis offer equivalent performance to the rest but are the best value for price so i try to favor a company that is not greedy.Have run 2.4 on the front mostly run Ikons in the rear for the last couple of years but due to sidewall damage tried an Ardent, I ride min 4 times a week maybe a bit more draggy but on my regular loop I may spin out 4 times on the Ikon. I had one loss of traction with the Ardent 2.25.Pressure set at 20 psi. In the past have always focused on rolling resistance but these still feel good and far less draggy than a Bon... XR3 2.3.
Similar Products Used:
Schwalbe, Bontrager, Conti
Magic Bronx
OVERALL
RATING
5
VALUE
RATING
5
Strength:
- fast rolling for an aggressive XC/AM tire.
- good volume: reacts very neat to pressure changes, literally behaving like a much beefier tire.
- many variants to choose from; even the entry level wire bead is a fantastic budget every day front tire.
- tacky compounds; from the single compound entry level variant to the 3C top cookie, this tire feels very tactile.
Weakness:
- not a fast rolling rear tire; it's weird how, mounted in the rear, the Ardent almost behaves like a DH tire giving that caterpillar feel.
- this thread is made to shred, it's definitely not a two season tire... that is, if you're using it right ;)
- some have complained about the tire letting go in the mid part of the thread, especially at leaner angles however I see this behavior as positive as it provides very good feedback to the Ardent-accustomed rider.
This may very well be the greatest all-season MTB tire pattern ever made! It's uncanny how it morphs into different tires just by modifying the pressure. It's surprising how purpose-orientated it is with regard to being mounted in the front or rear: it's a DH/AM tire in the rear and it's a XC/AM tire in the front.
This being said, it is one of those tires you get sick of looking at. I mean, it works in so many ways that you're bound to have it on your ride all year round and God only knows how us tire junkies need to feed our obsession with trying out new tires and thread patterns at least on a yearly bases.
I've tried both the 2.25 and the 2.4 and even though they have the same pattern, they're nothing alike, the 2.4 is just a different animal with a raised pattern, considerably beefier and with a tactile approach to terrain that would make any caterpillar proud.
Bottom line is that if it's just a set of tires you're after, this Maxxis is it. If you have a more tire friendly budget, you may want to get a more aggressive front tire for AM and a faster rear tire for XC than the Ardent. As it stands, this tire is one of the best of all time and a must in any self-respecting rider's arsenal.

Similar Products Used:
CST Caballero/Beater, Maxxis Ardent/Crossmark/Ignitor/Beaver, Kenda SlantSix/SmallBlockEight/Karma, Continental RaceKing.
JOÃO PAULO BSRT
OVERALL
RATING
5
VALUE
RATING
4
Strength:
DURABILIDADE ALTÍSSIMA, ALTA ADERÊNCIA , PAREDES FORTES ,BOA ROLAGEM.
RODEI 1500 KM COM ESSE PNEU SEM NENHUM TIPO DE PROBLEMA. ADORO UM DOWNHILL, DESÇO EM VELOCIDADE ALTA AS PEDREIRAS E ACHO ELE MUITO BOM PARA XC. ELE GRUDA NO CHÃO! JÁ TESTEI MAIS DE 5 MARCAS E ESSE FOI O MELHOR NA MINHA OPINIÃO.
verbatim
OVERALL
RATING
5
VALUE
RATING
5
Strength:
This is a really good option for a front tyre, with a Maxxis Crossmark on the back. A lot of tyres focus too much on weight and don't have adequate length side lugs for cornering on a loose surface. The Ardent provides this cornering grip on the front, while the Crossmark on the rear offers lower rolling resistance. I don't mind the rear sliding around a bit...but sliding is a bit more of an issue on the front!
vack
OVERALL
RATING
3
VALUE
RATING
3
Strength:
Grip (When it's New), Sidewalls are good on the UST version
Weakness:
Grip (When it's at 1/2 Life)
29er Tires....sigh. My opinion on these things are they are crazy overpriced....but that seems to be across the board....so any 29er tire I review will get 3 chillis. However this one is a good tire. When it's new it really works well. Lots of grip, both for front or rear. However, at about 1/2 it's life the performance takes a nose dive. Maybe it's just the nature of the beast with these tires....but at 75 bucks a pop.....I would hope to get a full season out of them. I got about a 1/2 season out of this tire. Granted my area is super rocky, so that may have attributed to the decline of this tire. But I think it's a good tire, hence why I gave it a 3 chillis review. It's definitely better then other 29er tires I've used. All kidding aside, one of the best I've used so far....but still, my review stands as is because I'm not sure there is a good 29er tire out there that lasts very long.
unrooted
OVERALL
RATING
5
VALUE
RATING
5
Strength:
Really wide
Low Weight for such a wide tire
Easy to set up tubeless
great grip
Weakness:
Almost too wide-not much clearance in my 2010 reba
Wear fast
I put a 2.4 Ardent EXO on the front of my bike 2 months ago and I've been loving it! It corners really well, rolls smooth on pavement, and floats well in the sand (flow ex rims help as well).

The softer side knobs are already showing wear, which doesn't surprise me since they are really soft compared to the center, but front tires have always lasted me a really long time.

Unlike a lot of companies this tire is much closer to it's claimed width, just be sure you have room in your stays/brake arch before buying!
Similar Products Used:
Conti Mountain king, Specialized Purgatory
Bryan1113
OVERALL
RATING
5
VALUE
RATING
5
Strength:
Traction, traction, traction
Put these bad boys on my bike about 4 months ago and seriously changed my riding confidence! Grip is incredible on desert singletrack i ride on. If you're going to upgrade anything make sure to start with the tires....Maxxis rocks
ROCKY MOUNTIAN INSTINCT A50 BC EDITION SE 2020|

(was )

$3,899.00




Buy Now

SPECIALIZED BUTCHER GRID TRAIL 2BR 29" TIRE|

(was )

$59.99




Buy Now

HT COMPONENTS AE03 BIKE PEDALS|

(was )

$160.00




Buy Now
ORBEA RALLON M20 BIKE 2021

(was )

$4,499.00




Buy Now
ORBEA OCCAM M30-EAGLE BIKE 2021

(was )

$3,999.00




Buy Now