Continental Race King 29er Tire
Available At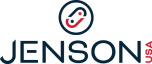 Available At

Best Price At

DESCRIPTION
If you find that standing on top is more rewarding that sullenly swilling beers in the parking lot, the Continental Race King 29-inch Tire is for you. Providing a low-profile pattern that rolls fast and is able to handle just about any terrain or condition, the Race King is the perfect package...
galben2000
Strength:
Good speed, good stability on dry asphalt, tarmac. Never had a flat in 4500 km. I inflate them around 3.5-4.2 bar, depending on the surface I will ride.
Weakness:
Very week on wet cornering. Mud loose not very good after leaving mud trail onto asphalt.
Price Paid: 30
Purchased: New
Model Year: 2016
Magic Bronx
OVERALL
RATING
1
VALUE
RATING
1
Strength:
It's fast on tarmac and hardpack and that's about it. Seems to go on sale more often than other tires...
Weakness:
- wears out like it's a fire sale!
- scary at leaner angles.
- expensive for what it is: a sub-mediocre XC tire.
- sub-par compound; any entry-level Maxxis will put it to shame.
- weak sidewalls.
It's surprising how bleak this tire is. It's a low resistance roller but that's about all it has going for it and not even that considering it gives zero confidence when pushed into corners. Continental have some of the poorest compounds I've ever come across: wears out like crazy all the while making even the most basic entry-level Maxxis compound feel super-tacky by comparison.
I would not recommend these tires, not even offered for free as they offer zero confidence mounted up front and provide insufficient climbing power in the rear. I guess it could work for commuting or cyclocross but MTB rubber this ain't.
There are great tires out there but this isn't even in the same zip code.
Similar Products Used:
CSTs, Kendas, Maxxis and Conti.
Rod
OVERALL
RATING
5
VALUE
RATING
5
Strength:
My review is for the 29 2.2 Protection. Great volume, traction, grip, and the black chili compound makes it long lasting. I use these tires for years. The sidewalls will wear out before the tread and I ride these 8 miles to the trail multiple times a week.
Weakness:
Hevier than other tires, but that's the tradeoff for the thicker sidewalls.
Best tire that I've used. I run these on the front, mostly on the back, and I have no complaints. In mixed conditons it is best to put a more aggressive tire on the front. In short, buy these. About me, former cat 1 racer who's a self proclaimed tire junkie.
RogerMty1971
OVERALL
RATING
2
VALUE
RATING
3
Strength:
Fast rolling, good volume
Weakness:
Very difficult to set up Tubeless, not a great grip
My LBS sold me this Protection version as a Tubeless ready, and after replacing my Geax Aka TNT started leaking inmediately on the bead. It was a slow leak, so you could do a ride in the morning but in the night the tire would have about 10 psi left. In the middle of a long ride, every 3 hours you have to pump more air just to be sure I don´t damage the rim or the tire for rolling at very low pressures. My rims are WTB Frequency i19 and have worked very well before in a tubeless setup with the AKA TNT tires, they lasted until there were totally flat.

Why Continental advertise them as Tubeless Ready when they are clearly not? This is a very good question to ask them. And what is even more confusing is a lot of people could set them up tubeless we tried three times and it there was always a leak. When I change the tire to a Specialized Ground Control 29 2.1 it sealed perfectly in the first try.

The Geax AKA and Specialized Ground Control are more grippy, but the Continental RK roll faster.

In summary, this tire may be good for you if want to run it with tubes, and ride in a smooth dry hardpack because it is very fast.
JVW
OVERALL
RATING
4
VALUE
RATING
4
Strength:
I just purchased the Race Kings Protection 29ers 2.2. My strengths and weaknesses are going to heavily contradict most of the reviews I've read here. I think the tire is actually slow. I just replaced my Bontrager XR1 Expert tires for these today and on my 5 mile ride from the LBS back to my home, I immediately noticed a significant speed reduction from my XR1s. Also, what I really like about these tires though, is how well built they seem to be. The protection model tires have excellent sidewalls, unlike the complaints I've read, and these tires seem to be built like a tank. I'm thinking a lot of the reviews here about the paper-thin sidewalls must be the Sport version which is not made in Germany?
Weakness:
I found these tires to be somewhat slower than the ones they've replaced (Bontrager XR1 Expert) The trade-off, I think I will like the stability of these tires but will miss the speed I had with the Bontragers.
I'm going to ride on them for the next few months; if the noticeable acceleration and lack of floating bothers me too much, I will switch back to the Bontragers. I do, however, feel that these are great tires for strength and stability. I think they will most likely handle better on dirt at least as well, or even more likely, better than the Bontragers.
William Gregory
OVERALL
RATING
3
VALUE
RATING
2
Strength:
The thread pattern is best suited for speed. Seems to have reduced weight compared to competition in the same price range.
I found it to be best when used on the rear wheel as it has a thread pattern that has low rolling resistance and favors fast acceleration. For anyone thinking about mounting a RK's front and back, I recommend using the 2.2 variant in the front or a different tire that provides more grip in the corners.
The RK cleans itself very good due to it's thread pattern.
Weakness:
I ride my 29er a few times a week, on a combination of tarmac, asphalt and dirt roads. After a couple of months of use, the thread pattern is looking more worn down than I had anticipated. I somehow expected a more durable thread compound from Continental.
Using the 2.0 on the front wheel was not the most reassuring biking experience. For this reason, I resorted to using the RK2.0 on the back only.
I feel there's tires out there in the same price range that provide more grip when cornering and also benefit from low rolling resistance and fast acceleration. For this reason, I can't give the Conti more than 2 chilis in the value dept. It's a good, proper tire, don't get me wrong, it's just not something I would recommend to anyone wanting to use it more than 5 years for commuting and weekend riding.

My review regards the 2.0 variant of the Conti 29er tire. I bought a pair of these for about 27$ apiece, however after a brief while, I decided to only use the one on the back. The reason for this was poor grip on the front when cornering at high speeds on asphalt and tarmac, especially the wet & gritty kind. However, the one on the back did a good job following through and, because of light weight and thread pattern, was especially fast and provided low rolling resistance, a particular good combination for faster acceleration.
My rating reflects the use of the RK2.0 during summer and fall; I didn't get to see how it performs in the mud or snow.
Similar Products Used:
Kenda Karma L3R Pro 29x2.2,
Kenda Small Block Eight 29x2.1,
26" CSTs

Rob
OVERALL
RATING
4
VALUE
RATING
4
Strength:
Cont Race King RaceSport / Black Chili Compound / 180tpi:
very fast rolling, supple, mostly enough grip for XC/marathon, work very well with latex tubes

Weakness:
narrow gap for good working air pressure (~1.8 - 2.1 bar on 19mm Rim and ~80kg),
brittle sidewalls after ~3000km
Used theses tires on a hardtail front and rear with latex tubes. No problems with flat tires so far but after about 4 months of use there was wear in kind of exposed fibres visible at the sidewalls. After 9 months I had to throw away the rear tire because of a ~1cm crack in the sidewall. The latex tube held up the air so far.

On pavement I am nearly as fast as with my race bike (certainly not the best tires on there!).
On trails I am faster with a grippier front tire (e.g. Schwalbe Rocket Ron)
Next time I will try fast XC tires with more durable sidewalls, maybe Maxxis Crossmark UST on Mavic UST rims.
Similar Products Used:
Front: Rocket Ron
Rear: Racing Ralph
ron
OVERALL
RATING
2
VALUE
RATING
1
Strength:
Low rolling resistence. Fast xc tire.
Weakness:
Terrible value. I currently have <150 miles on the tires and the belts/threads are showing through on the side walls. They just don't seem worth the money they cost. A friend who also runs the tires in Cat 1 has told me of several DNF races due to flats or tears in the side walls.
If I could go back and purchase a different tire, I would. $100 set of tires. 150 miles till belts are showing through the side walls. Equals to .66 cents per mile. Also, the miles were not in a rocky terrain area. I live in Dallas and most of the trails are clay based xc.
JW King
OVERALL
RATING
1
VALUE
RATING
1
Weakness:
cornering, stability.
I ride a liteville 301, on 650b RR, and had a lot off different tires. Now on my new Niner Air 9 RDO, I tried the Race King's.
At first I thought a had a flat tire, after a few miles, the rear wheel drifted a few times, on the technical trails, and in the fast corners. I am riding them with 1.9bar, and my weight is 84 kilo's.
The second ride during our training, in a 160 corner, I put some more weight on the front wheel to sweep the back side around the corner, and the frond tire ran of the rim, so I ruined my frond wheel! I tried the X-king, good grip, but these were to heavy.
Now the guy's from the shop gave me the S-works Renegate's, and replaced my front wheel (all for free). Now I feel in control again, and I can take the corners at full speed again. I will keep these, for sure!
Similar Products Used:
Swalbe: Racing Ralph, Rocked Ron, Nibby Nick
Continental: X-king
adub1978
OVERALL
RATING
1
VALUE
RATING
1
Strength:
roll quickly and mount up tubeless style easily
Weakness:
paper thin sidewalls. less than three hours ride time and the rear was shot
I am not a bulldog on my bike. I am a finesse rider and don't barrel over everything on the trail. I have run maxxis ikons fr and rr for over a year with one puncture that was fixable. that tire is still running strong today. on the race king I went out for my second ride and tore a big hole in the sidewall while riding up a trail with little to no obstacles/rocks/roots. stan's did not seal it and I will not be replacing it with another race king. if it is replaced under warrantee (and I hope it is) it will be a backup tire, but I will never put this on my bike unless I am in a pinch. not recommended.
I am not a burly guy either. 150 lbs and I was running 28 psi in the rr
ROCKY MOUNTIAN INSTINCT A50 BC EDITION SE 2020|

(was )

$3,899.00




Buy Now

RACE FACE ATLAS 35 HANDLEBAR|

(was )

$84.99




Buy Now

ORBEA OCCAM M30-EAGLE BIKE 2021|

(was )

$3,999.00




Buy Now
SPECIALIZED BUTCHER GRID TRAIL 2BR 29" TIRE

(was )

$59.99




Buy Now
CUSH CORE VALVE SET

(was )

$25.00




Buy Now