Shimano SH-AM5 Shoes
Available At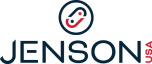 Best Price At

Available At

DESCRIPTION
The AM5 foregoes the lace shield to offer a street-inspired style. With a lightweight and non-compressed flat insole, the AM5 offers an even and comfortable foot cushion for a platform that's ideal for both walking and riding.
Mike
OVERALL
RATING
5
VALUE
RATING
5
Strength:
Great comfort. Good compromise between stiffness and flexibility. Great style. Good protection. Well made. Good sole.
This is one of Shimano's best.
The wider fitting and street style make it a pleasure to wear but more than that it really performs well. It suits Trail style caged pedals best as there is just enough give in them to hug the pedal. Stiffness is there for good efficient pedalling too. Nicely made shoe with side protection and a higher inside. All told this is one fine pedal!
Mark
OVERALL
RATING
5
VALUE
RATING
5
Strength:
Well designed. Well made. Great design. Looks like a casual shoe but performs like an MTB shoe. Great price. A do it all shoe.
I got these shoes as an extra pair just for knocking about and doing some training rides on any of my MTB's. I just cannot believe how good they are, how good they look on, how well they work or how cheap they are. Forget your fancy expensive MTB shoes and get these. It is about time someone made a great bike shoe that works and does not cost the earth.
Similar Products Used:
Loads of Shimano, some Specialized and Northwave.
Greg
OVERALL
RATING
5
VALUE
RATING
5
Strength:
Great looking shoe.
Stiff enough to be efficient but soft enough to walk in.
Good price.
Well made.
This is a great shoe. For once an MTB shoe maker has created a shoe that looks good as well as performing. It's slightly more giving than some shoes so works great with my Shimano M530 Trail type pedals. I can really feel it grabbing the pedal when I'm riding "heel down". The sole is plenty stiff enough for putting the power down and pulling up too. I trust laces more than Velcro for a good fit and they last longer. The fit is very good with a decent size toe box and there is a Velcro piece to hold the laces in place. I've not had these shoes long enough to comment on durability....but I have had 4 pairs of Shimano shoes and they have all lasted very well right up to today. A very good product. Totally recommendable.
ORBEA OCCAM M30-EAGLE BIKE 2021|

(was )

$3,999.00




Buy Now

EVIL WRECKONING LB DEORE JENSON USA EXCLUSIVE BUILD|

(was $4,800.00)

$3,500.00




Buy Now

ORBEA RALLON M20 BIKE 2021|

(was )

$4,499.00




Buy Now
ORBEA OCCAM M30-EAGLE BIKE 2021

(was )

$3,999.00




Buy Now
EVIL WRECKONING LB DEORE JENSON USA EXCLUSIVE BUILD

(was $4,800.00)

$3,500.00




Buy Now