Five Ten Impact High Shoes
Best Price At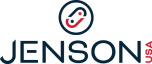 Available At

DESCRIPTION
The Five Ten Impact High Shoe is the younger twin of the Impact Low, which is quickly achieving Legend status among the big-bike set. The Impact twins combine Five Ten's sticky Stealth rubber, an Action leather upper, mesh venting panels and Slingshot construction for an unmatched combination of freeride performance and comfort.The Impact High Shoe has a Five Ten Stealth rubber sole. Stealth rubber gives you tons of grip so your feet stay firmly planted on the pedals. This soft rubber compound also provides grip when you're off the bike scrambling up a sketchy section, and isextremely durable. No other rubber out there is as sticky and lasts as long against the offenses of the gnarly traction pins on your pedals. Five Ten also gave the Impact High a compression-molded polyurethane midsole to absorb vibration and impact to reduce fatigue.The Impact High's upper is burly, abrasion-resistant leather upper that holds up to season-after-season of ridiculous off-road abuse. Mesh panels on both sides of the shoe promote cooling airflow to keep your feet dry and comfortable while you ride. Slingshot construction at the heel locks the foot down for a secure, comfortable fit. This eliminates heel-lift, which causes hot spots and blisters. The Impact High also features barrel-lacing to prevent ?lace-bite? during long days in the saddle.The Five Ten Impact High Shoe comes in Black with Reflective Silver accents. It's available in half sizes ranging from US 5-13, and size 14.
Agavepuro
Strength:
I've been using the ORIGINAL 5.10 Impact hightops since spring 2013, and have worn out two pair... loved them! But that was before they were acquired by Adidas. The new version does not fit or perform anything like the originals.
Weakness:
I recently ordered a new pair online and was very disappointed and dissatisfied. Since Adidas acquired the brand, this shoe has been redesigned. The insole is like a stiff board that does not conform, which allowed my feet to slide around and provided zero feel for the pedals. Reefing the laces down tighter did not stop my feet from moving in the shoes... just made my feet go numb. In addition, Adidas has discontinued sale of Dot rubber resole kits, so you cannot resole the original shoes that everyone loved. If you liked the originals, you will likely be disappointed by the Adidas version.
Price Paid: 160.00
Purchased: New
Model Year: 2018
Haines Mountain Biker
OVERALL
RATING
2
VALUE
RATING
2
Strength:
Great ankle support. I use these for trials, DH and Dirt park. Very Warm: Good in Alaska. Sticky metaphors all used up. They stick great. Lasted for almost a year b4 exploding with failing seams.
Weakness:
The stitching that retains the laces unraveled and the places were it routes through the leather-like material at ankle pulled through. Velcro strap needed at top of laces. The laces get into chainring and f u up.
It appears that newer models use eyelets for laces. Maybe that will work cause this style is not of acceptable quality.
Similar Products Used:
None. Always used clipless b4 getting into trials and DH
Chris
OVERALL
RATING
3
VALUE
RATING
2
Strength:
Ace grip, very comfy.
Weakness:
Stitching on right lace loops on right boot unravelled after a couple of rides.
Great boots if they hadn't needed to be replaced in the first month.Hopefully new exchanged ones will hold out better :/

If not will get Five Ten Line King instead.
Similar Products Used:
None - First proper MTB shoes.
liketoride2
OVERALL
RATING
5
VALUE
RATING
5
Strength:
Very high quality, durable materials. Comfortable and protective.
Weakness:
None unless someone doesn't like the clunky appearance
I used these all last season and the beginning of this season and they've had lots of abuse - banging and scraping on rocks and sagebrush, etc. I'm amazed how well the materials have held up - no visible scrapes anywhere and no marks on the soles from all that stud contact. With an application of a cleaner they would look like new!

As mentioned repeatedly above they work very well and are comfortable and supportive. My ankles are weak and prone to sprains but none have occurred with these on my feet. They are comfortable for walking and could even be used for hiking boots if necessary. I have absolutely no criticism of these shoes.
Similar Products Used:
Skateboard shoes
windsorexports
OVERALL
RATING
3
VALUE
RATING
5
Strength:
Hex Bolt, Hex Bolt Supplier, Hex Bolt Manufacture, hex, bolt, Windsor Hex Bolt, Hex Bolt, India Hex Bolts, Manufacture Hax Bolt Supplier, Hex Bolt Exporter,Crown Screw, fasteners, screws, Crown Screw and Bolt, Crown, nuts and bolts, bolt bus, banjo bolts, crown bolt
Weakness:
Manufacturer and Supplier of Hex Bolts, auto bolts, agriculture fasteners, screw, u bolt, t bolt, auto spares, banjo bolt, Hex Bolt from India, stainless steel bolts, bolt nut, stainless steel lag bolts, crown bolt, crown and screw bolt, nut and bolt retail, banjo bolts, nuts
We are a world renowned Manufacturer and exporter of optimum quality heavy hex bolts. Our heavy hex bolts are very suitable for very high pressure and high temperature applications. We offer very reasonable prices for our heavy hex bolts to help our customers fulfill their fastening needs
OVERALL
RATING
5
VALUE
RATING
5
Strength:
These shoes are the most comfortable, most protective, most supportive, tackiest shoes I've ever worn. They stick to your pedals like glue, cover your ankles, and do everything you need a good DH shoe to do.
These shoes kick ass and you shouldn't hesitate to buy them!
Similar Products Used:
661 Dually
OVERALL
RATING
5
VALUE
RATING
5
Strength:
EVERYTHING! Awesome color, incredible traction, and really comfortable. They even come with black laces to match the color if you want. But most importantly, they stick to your bike like no other.
The best biking shoe ever. No downhiller should ever be without them. You'll be stuck to your bike as if you're wearing clipless, but you can take your shoes off of the pedals as if you're not!
Similar Products Used:
My crappy tennis shoes
Ray
OVERALL
RATING
5
VALUE
RATING
5
Strength:
Bottom sticks like velcro.
Weakness:
Sole's glue falls apart around the edges.
Best darn platform shoes ever made. Whether you, X-Country, BMX, Downhill, or dirt jump.
Similar Products Used:
Specialized, Adidas
John
OVERALL
RATING
4
VALUE
RATING
4
Strength:
very comfortable. sticky like a booger. hold your feet like a vice without acting like a tourniquet. well padded.
Weakness:
i just found a seam on the outside of the left shoe that is coming unstitched. and internal semi-hard impact plates for the ankles would be fantastic.
great shoe. now lets see how they stand behind their products.
Similar Products Used:
almost every mid made
chris guth
OVERALL
RATING
5
VALUE
RATING
5
Strength:
durable, ankle support, traction
great shoe. excellent support and traction. wear around the house 3-4 days to break in before taking on the trail. fits true to size. wear 11.5 sneaker and 11.5 in this shoe fits great. had to get used to the feel of the hard rubber toe piece at first but not even noticable anymore. Highly recommend! i need to order another pair to have on hand for when these wear out 5-10 yrs from now...
CUSH CORE VALVE SET|

(was )

$25.00




Buy Now

KS LEV INTEGRA DROPPER SEATPOST 2020|

(was $299.00)

$269.10




Buy Now

EVIL WRECKONING LB DEORE JENSON USA EXCLUSIVE BUILD|

(was $4,800.00)

$3,500.00




Buy Now
HT COMPONENTS AE03 BIKE PEDALS

(was )

$160.00




Buy Now
KS LEV INTEGRA DROPPER SEATPOST 2020

(was $299.00)

$269.10




Buy Now