Five Ten Hellcat SPD Shoes
Available At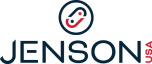 Best Price At

DESCRIPTION
Hellcat SPD This SPD compatible shoe with super high-friction Stealth® rubber is an unbeatable combination for riding clipless.The durable action leather uppers have reinforced stitching and Velcro® brand strap closures. Stiff, powerful midsoles ensure performance, whileThe one-piece molded Stealth® S1™ outsole offersTechnique-enhancingTractionThat works in conjunction with SPD design. Features FiveTens Stealth rubberTechnology which isThe ideal compound for hiking and mountain biking because
Amy
OVERALL
RATING
5
VALUE
RATING
5
Strength:
Very comfortable, great style, Velcro strap keeps loose laces secure. I feel comfortable riding these in my downhill races, trail riding, street riding, BMX Racing etc. Good cleat clearance - I have used Shimano SPD in the past, and I now use Time Pedals. Great grip sole.
Weakness:
I have no complaints on these shoes. The only thing I could really say is a weakness is that they are a tad heavy.
A great all around mountain/dirt shoe. I recommend to anyone considering purchase.
Similar Products Used:
Shimano DX, Five Ten Impact
Jason
OVERALL
RATING
2
VALUE
RATING
3
Strength:
solid shoe for riding in
Weakness:
Every time I ride these for more than an hour they rub blisters in the back of my heels, and the cleat area is too small
Make a good DH shoe, but that's about it
N2Drt
OVERALL
RATING
4
VALUE
RATING
4
Strength:
Stiff, Sticky, Looks cool.
Weakness:
Heavy, cleat area too narrow
Overall, happy with the shoe. I use Time pedals and the cleat well is too narrow to allow smooth release. I trimmed the sides and that seems to have fixed it. Feels a little heavy compared to my Shimanos but they are a bigger shoe. A little high in the ankle, but breaks in nicely. The cleat well is deep so when you are just walking around it doesn't sound like you're wearing tap shoes. I went on a city ride with a friend and he had no idea I was wearing SPD shoes. Feel great when riding dirt. Stiff, gives a good balanced platform. Shimano shoes are too narrow for my Flinstone feet so these felt great. Nice and wide. I wear an 11.5 to 12; the size 12 fits perfectly. Would definitely recommend for any trail rider who has wide feet and needs a good solid shoe. Whether I ride SPDs or flat pedals, these babys grip like nothing else. Clipped in or not, you stick to the pedal.
Similar Products Used:
Shimano M19
ORBEA RALLON M20 BIKE 2021|

(was )

$4,499.00




Buy Now

ORBEA OCCAM M30-EAGLE BIKE 2021|

(was )

$3,999.00




Buy Now

SPECIALIZED BUTCHER GRID TRAIL 2BR 29" TIRE|

(was )

$59.99




Buy Now
SPECIALIZED BUTCHER GRID TRAIL 2BR 29" TIRE

(was )

$59.99




Buy Now
EVIL WRECKONING LB DEORE JENSON USA EXCLUSIVE BUILD

(was $4,800.00)

$3,500.00




Buy Now