Five Ten Freerider Shoes
Available At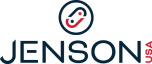 Best Price At

DESCRIPTION
Some like to attract attention with their personal stylings, and for them, there's the Blue Zebra. However, if you like to let your riding tell your tale, then the Five Ten Freerider Shoe in black/grey will do the trick. The understated colors will help you keep a low profile, that is, until you tailwhip over the big double at your local dirt jump spot and stick the pedals for a perfect landing.Five Ten's Stealth Rubber was developed for rock climbing shoes. As such, it has excellent gription which makes it super easy to keep your feet on the pedals. Just think, no shinburger for dinner... again. It's also super durable. It had to be tough for climbing shoes to suffer the wear and tear from hard granite cliffs for days on end. The Freerider Shoes may just have a tougher job. They have to endure the prodding from the metal spikes on your pedals all day, but the Stealth Rubber can take it. Five Ten Stealth Rubber soles will outlast the gum rubber sole on a conventional skate shoe every time and stick better to your pedals all the while. The Freerider Shoe has all the style that you want and the bomber sole that you need to land big tricks without blowing your feet. The grey panels on the upper are made of brushed nubuck leather. The toe box is reinforced to provide added protection if you lose it in mid-air. And one of the coolest details is the California license plate on the back of the heel.The Five Ten Freerider Shoe is available in Black/Grey, Red/Black, Red/Grey, and Orange/Grey and comes in half sizes from 4 - 12 and whole sizes 13 and 14.
jacksonlui
OVERALL
RATING
3
VALUE
RATING
2
Strength:
grippy! probably the best grip out of all other shoes.
Weakness:
- heavy and no breathability
- expensive for what you get
Disappointed in how heavy (441g) and bulky they felt. They are indeed grippy but that's about it.
Derk freerider
OVERALL
RATING
5
VALUE
RATING
5
Strength:
price, comfortable, looks, strength
have had these shoes for a while now. safed me from operation on both my heels and 1 ankle, as I had a bad crash and landed on both my feet from about 3meter high, I broke both my heels and right ankle, thanks to these shoes every thing was KEPT IN PLACE, and ALIGNED, and didnt need surgery on them. that says enough on how these are!! (no shoe or or any protection can safe you from breaking bones in a big crash)
Randy
OVERALL
RATING
5
VALUE
RATING
5
Strength:
- Excellent stick to pedal.
- price was about $50, I got as a gift.
I was just out for almost an hour playing with my Christmas present I got last night: 5-10 Danny MacAskill Freeriders. I read the reviews and thought blah, blah, blah, whatever........ But YES, your foot sticks to the pedal. With my foot in any position or amount of weight on it, I could not twist nor slide foot to re-position it; I had to lift it up to move it. I had to pack half an inch of clay-type mud on bottom of shoe to be able to twist my foot; but just a few quick scrapes on the pedal and all was well again. Not sure about the mechanics of why, but I felt like my seat had to be almost an inch higher than normal. That makes no sense to me, it's just an observation and I like it. Because I average maybe 5 hours a week enjoying the technical rocky trails here in PA, I doubt I'll be writing anytime soon about them wearing out too quickly. Go get any pair of 5-10 shoes with stealth rubber. (I read somewhere the "S1" stealth rubber gives the best stickiness.)
Sal
OVERALL
RATING
5
VALUE
RATING
4
Strength:
GRIP, GRIP, GRIIIIPPPP
Beefy construction to protect ur footsies
Durability.

Weakness:
Heavy and they cut off the circulation to my foot if tied any more than moderately snug.
FiveTen started as climbing shoes so they definitely know grip. Easily one of the best ways to improve your riding! These shoes stick to the pedals!! No twisting or sliding or anything. Sometimes I even found myself riding with just the toes on the pedals after a particularly dicey maneuver but they held on until I could readjust. I'm superbly impressed and would definitely recommend these.
Similar Products Used:
Running shoes...so...none
KogKiller
OVERALL
RATING
5
VALUE
RATING
5
Strength:
-Excellent stitching
-Like all the other reviews, these are the ultimate in grip and style
-Reasonable price
-They look very durable with thick canvas and grippy yet thick sole.
-As comfortable as the typical skate shoe, maybe more
Weakness:
-Wide sides due to the cushioning (Wide around the shoe, not a wide fit)

I bought the FiveTen Freerider w/ Wellgo b103 Pedals at pricepoint, that's why I paid a little extra. It's totally worth the price IMO.

I read dozens of reviews before purchasing. The biggest complaint I came across was that the sole would that the stitching around the sole would start to come loose and detach. Most people would fix this with a bit of super glue. To my surprise, the pair I received must be a new revised version. The sole wraps around the bottom of the shoe, similarly like the fiveten impact shoes. From my understanding, that was the only major con keeping this shoe from being the beast it's meant to be. Hopefully with the revised version I received I could expect a couple years from aggressive trail riding.

Similar Products Used:
Vans Authentic, DC Skate Shoes
jmeldrum26
OVERALL
RATING
5
VALUE
RATING
5
Strength:
The Stealth rubber sole is provides amazing grip when used with a proper flat pedal. The fit is perfect and they look good off the bike as well as on.
Weakness:
Cant really think of anything other than that they could be a bit less bulky, perhaps lighter.
5.10 Stealth rubber is what every flat pedal mountain biker needs to have on the bottom of their feet.
Similar Products Used:
BMX shoes, Vans, Nike Air Whistler
lew242
OVERALL
RATING
5
VALUE
RATING
5
Strength:
Grippy, but not too much, good in hot and cold weather, better than skate shoes for walking up hills, some ankle support. Can be worn out in the evenings.
Weakness:
Come apart at seams and get worn on the soles eventually maybe after a year or more.
(Some of the reviews on here are fishy. Too many in too short a time. Another manufacturer is advertising a similar shoe by 'coincidence').

I bought these exactly a year ago, and I ride 3-6 days a week and they have slowly worn down and the soles have lost their grip and there is a split on a seam, but consider the amount of work these have done riding waling and kicking rocks off the trails, it's worth it, I'll buy another pair or maybe try the Sam Hills.
Similar Products Used:
Skate shoes
ehigh
OVERALL
RATING
5
VALUE
RATING
5
Strength:
Excellent grip
My foot does not sweat/get swamp foot like I had expected (I use to ride in running shoes that had lots of ventilation and I fear switching over would create sweat problems, but they didn't!)
Mildly comfortable
Although style shouldn't be a major factor when buying shoes for mountain biking, they do look better than the 5. 10 Impact shoes.

Warranties on the stitching coming undone could potentially be helpful
Weakness:
They aren't the best for when you have to walk your bike up a part of the mountain. When I had to walk up mountains, I preferred the running shoes I had more but I realize I have to make some compromises as the grip these shoes have is incredible.
They're comfortable on the insides and I haven't ever had majorly sore feet, but I have considered getting a sole insert.
These are great shoes! I was going to get the Impact shoes from 5 10 but my LBS was out of my size and I was rather impatient on waiting so I asked to see the Freerider shoes and I don't regret buying these at all!
I've seen reviews of the stitching coming undone, but there are warranties.
I've heard of the shoe rubbing on the cranks, but I don't have this problem.
Some people have decided to take the cotton out of the shoes, but I don't have a reason to do this. I like these shoes a lot!
Similar Products Used:
Nike Running shoes and regular skate shoes
Tim-H
OVERALL
RATING
5
VALUE
RATING
5
Strength:
Ridiculous grip
Comfortable
Warm in cold weather, comfortable in hot
When the shoe gets wet from riding in the mud you can't even tell.
I used to swear by clipless, I thought it was the best way to stay connected to the pedal. I had a few friends tell me I needed to try platforms again with some quality pedals. I decided to buy some platform specific shoes to go with and the freeriders looked great. I wont ever go back to clipless for "AM" or light FR/DH riding now.

Some of the others said there were quality issues with the shoe. I haven't had a problem and I've beat the hell out of them/soaked them in mud. They dried as quick as any other shoe and after I cleaned them with a wet paper towel they still look brand new.

Another reviewer said they don't make them anymore. I'm not sure where that information came from but they're still on the 5-10 website and store(a month later). I have heard there were previous revisions with lower quality rubber. Maybe they improved the shoe as a whole. I'd definitely buy them again.
Similar Products Used:
First platform specific, was a clipless user until I decided to try these.
DirtyMartini
OVERALL
RATING
1
VALUE
RATING
1
Strength:
Comfortable, great grip on pedals. look good
Weakness:
poor manufactoring. the stitching came apart after only about 6 rides leaving a huge hole in the toe. Sent back to 5.10 under warranty. They don't make it any more but at least they're owning the bad product and will refund.
If someone wants to give you a pair for free, then okay, but don't expect these shoes to put up with any kind use other than maybe tooling around in the mall.
ORBEA RALLON M20 BIKE 2021|

(was )

$4,499.00




Buy Now

ODI AG1 V2.1 LOCK ON GRIPS|

(was $35.00)

$28.00




Buy Now

ORBEA OCCAM M30-EAGLE BIKE 2021|

(was )

$3,999.00




Buy Now
ROCKY MOUNTIAN INSTINCT A50 BC EDITION SE 2020

(was )

$3,899.00




Buy Now
SPECIALIZED BUTCHER GRID TRAIL 2BR 29" TIRE

(was )

$59.99




Buy Now