Five Ten Freerider Pro Shoes
Available At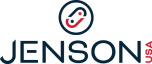 Best Price At

DESCRIPTION
From downhill, to the skate park, to the coffee shop, these shoes have comfort, performance and style to burn. Key features include a TPU toecap, a TPR external heel cup, leather uppers and stiff soles. They've also added dense foam cushioning under the ankle cuff and our award-winning Stealth outsoles. From dirt jumping to flat pedal all-mountain riding, this is a shoe that's up to it all.
oldschool43
OVERALL
RATING
5
VALUE
RATING
4
Strength:
Stiff soles. Comfortable. Sticky rubber.
Weakness:
Maybe a bit pricey
I bought these because one of my bikes is a long travel hardtail and clipless don't feel the best setup for that. Love clipless but...Anyway, having done years of street, freestyle, BMX I built a bike that caters to a carefree fun ride. I went with flats, but went back to clipless because the Vans Whips I was using didn't have a stiff enough sole for the Tioga MX Pro's. My daughter is using my DX :( Anyway, the fit is amost perfect, just a hair larger than my sized 10 DC's or Etnies. I wear a 9.5 in Vans. That's fine with me. The performance is outstanding. They are pretty darn supportive when it comes to g-outs, hard landings, hard pedalling. It's alittle hard to shift your feet around on the pedal when applying pressure, but it's not too big of a deal. So far they are holding up well. Haven't been super wet yet, but give them a wipe down, all good. I like that they aren't so thick you can't feel where your foot is on the pedal. I tried a pair of Impacts and they felt chunky, these are in between the Vans and Impacts in feel. Doesn't hurt that they match the color of my bike. These will be my shoe of choice the next time around.
Similar Products Used:
Adidas Euro model, Vans Whip's.
CUSH CORE VALVE SET|

(was )

$25.00




Buy Now

ORBEA OCCAM M30-EAGLE BIKE 2021|

(was )

$3,999.00




Buy Now

EVIL WRECKONING LB DEORE JENSON USA EXCLUSIVE BUILD|

(was $4,800.00)

$3,500.00




Buy Now
ROCKY MOUNTIAN INSTINCT A50 BC EDITION SE 2020

(was )

$3,899.00




Buy Now
ORBEA OCCAM M30-EAGLE BIKE 2021

(was )

$3,999.00




Buy Now