Fox Head Launch Knee Shin Guard Armor and Pads
Available At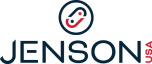 Best Price At

DESCRIPTION
Asymmetrical design, cross-strap security, and vented hard shell plates make the Fox Racing Launch Knee/Shin guard a first choice for elite downhill and freeride mountain bikers. Fox Racing's patented X-Up strap system crosses behind the knee to eliminate twisting and slipping when the terrain turns from rough to sadistic.
alex
OVERALL
RATING
5
VALUE
RATING
5
Strength:
Pros:
Lightweight
Well ventilated
Relatively cool
Comfortable
Stays put
Easy on-off without having to remove shoes
Good protection for cross country
S/M fits short riders
Shin guard comes all the way down to top of shoe

Weakness:
Cons
You may need something beefier for DH
Took a while to get adjustment right
Attachment was confusing at first




I've tried many different brands and types of armor for cross country riding. My two complaints about most were either inadequate protection for rock hits and/or too hot. Plus many are just too big for small riders (5'4"). This is my favorite armor so far for cross country. I've had them for about two months and taken two good rock hits; the armor protected me well and didn't slide around at all. Behind the holes on the hard plastic cover is relatively thin honeycombed foam that allows good airflow so they are the coolest ones I've worn although all armor will obviously be hotter than going bare. Mine didn't come with instructions. OK, one would think instructions would not be necessary but these have an unusual method to attach them at the knee without having to unthread the top straps. You don't want to unthread the top straps because they are difficult to rethread. The unusual attachment system works well once you figure out the technique for securely snapping them closed and double checking to make sure they are securely locked. I also have the Fox Launch elbow/forearm armor and like those too. Both feel a bit odd when just standing around, but not on the bike.
Similar Products Used:
SixSixOne, G Form, other Fox products, CoreRat
Dan Elliott
OVERALL
RATING
5
VALUE
RATING
4
Strength:
Full front leg protection, comfortable, don't move when riding, not too hot
Since purchasing after a big crash a month ago, I am really happy. I bought Fox Launch Knee/Shin guards and elbow pads. I most ride fast cross country single track with lots of climbs and downhills and these are great. Super comfy, they don't shift, easy to get on/off (20 sec for both), and best of all they aren't too hot since the backs are open so I will wear them in the summer for a full ride. I am 6'1" and 195lbs and the XL are right size for me. Thanks FOX!
Similar Products Used:
Fox Launch Elbow pads
PeytonP
OVERALL
RATING
4
VALUE
RATING
5
Strength:
Lasted two full years of heavy AM/DH/XC/DJ riding.
Very strong.
Great front coverage.
Easy and fast removal when it's time to cool down.
Weakness:
Straps can become uncomfortable and irritate skin (usually in dry, dusty conditions)
Slip down when pedaling (gravity oriented. so, expected).
Can get hot in the Texas sun, but not a deal breaker.
Slightly lacking in padding, though armor is awesome.
Bottom line- I've run these weekly for 2 years. Though I wouldn't pass a good deal on a more comfortable set, I'd recommend them to someone who was like me two years ago- comfortable with mountain biking, but still figuring things out and wanting protection to take it to the next level. They could use the slightest bit more padding, but the armor feels bullet proof and has saved my shins on numerous occasions.
I've probably go with a different Fox style or brand altogether when they wear out, but that could be a while. The straps may have stretched a bit and a few seams have a loose thread here and there, but they're still in very decent shape after 2 years with no off-season.

If you find a good deal, buy them They work and last.
PACS
OVERALL
RATING
5
VALUE
RATING
5
Strength:
Comfortable and durable. Easy on and off. I usually strap these on to my bike or camel back for the ride uphill but have worn them on medium length rides without any problems or discomfort (other than they get hot). Great flexibility.
Weakness:
Price, I guess. Probably will save that much, at least, in neosporin and gauze.
Great shin/knee pad combo that is flexible, comfortable and durable.
Similar Products Used:
661, protec, tons of skateboard pads
meSSican
OVERALL
RATING
3
VALUE
RATING
3
Strength:
Low profile, fairly breathable
Weakness:
clips unlatch often, straps uncomfortable (for me atleast) and they slip down a bit.
Pads are decent. I was not impressed with the fit and the clip would unlatch when i was pedaling often. I like their low profile design and are comfortable when standing, although they do dig down into your ankle a bit if your not super tall (i am 6' with the l/xl). Ditched these for the Alpinestars Moabs which, for me, are alot more comfortable and never slipped down.
Similar Products Used:
Alpinestars Moab, Kyle Strait
RedBack
OVERALL
RATING
4
VALUE
RATING
4
Strength:
Light
Easy on and off - on and off in 30 seconds or less
Excellent FRONT coverage
Breathable
Weakness:
no back coverage
price
After taking a spill with no protection and having my whole knee scabbed up. I decided to get some coverage. Since then I have taken just as bad of a spill and NO damage to the front of my knee or shin.
When riding at DEMO there is some mellow downhill and some pedaling involved before braille trail starts. During the pedaling im not bothered to much by the pads. No discomfort or chaffing. A tug every now and again keeps them in the sweet spot, how ever its not a safety issue as it is a comfort issue.
For the damage these things have taken in stead of my knees and shins they are great. Actually comffie to fall in, so to speak.

The only drawback to these is there is NO coverage at the back of the leg. So your pedals will gouge the back of your calf. OH and if your not shown how to get these on and off, you may take them off the wrong and they are a tangled nightmare. Once you are shown the easy/proper way it takes less than 30 seconds to get them on or off.

I would recommend these if your only looking for exceptional FRONT knee and shin protection, that is easy to get on and off for those gravity fueled trails.
They are expensive, but they have saved me many a time. They have done their job and i dont regret spending the money on them, and my legs thank me for that.
Similar Products Used:
none
straussal
OVERALL
RATING
5
VALUE
RATING
5
Strength:
Simplicity, durability, they don't move, hard shell plastic is easy to clean, good coverage, new material is very comfy!!
Weakness:
Hot (but what full leg pads aren't hot in the summer?), expensive
These are the second set of Fox Launch pads that I have owned. The first set I owned was an early production model and was itchy and the top part of the knee guard popped up and got caught on my shorts. I am very happy to say that these new pads are DOPE!!! they have fixed all the old little problems and continue to make the best knee/shin pad on the market. They may be a little expensive but the old saying goes "you get what you pay for"
Similar Products Used:
Sixsixone Race knee/shin guard, Alpinestars Knee/shin guard, dianese 3x3 knee/shin guard, Raceface knee/shin guard
oi2342001
OVERALL
RATING
5
VALUE
RATING
5
Strength:
Protects well
Easy to put on
Dont move around while riding
Works semi well as insulation on cold days
Doesn't interfere with pedaling
Weakness:
Can get hot in the summer

They work well. They don't move at all while riding or when crashing. Once your clipped in they will not come off until you want to them. My legs are kinda thin so I didn't expect them to really stay in place as well as they do. They can get hot in the summer since they don't breath very well but it is never too much when I need to stop and take them off. I am very happy with these and would definitely get them again.
Similar Products Used:
none
wannabfast
OVERALL
RATING
4
VALUE
RATING
4
Strength:
Good front & side protection
Breathes well
Can pedal with them on
Weakness:
Padding thin - saves your skin, but may not dissipate direct hits onto a hard surface.
Saved my shins & knees several times. They work great for protect from most of the terrain I ride -rocks, trees & branches. Would give them a 5 if more padding.
Similar Products Used:
661
dman
OVERALL
RATING
1
VALUE
RATING
2
Strength:
they r ok for all mountain, and protect u from pedal slip thats about it
Weakness:
fell few times riding DH with this on and they suck, not enough padding on your knee specially compering them to knee pads on the market,
I rather bust my shin on the pedal and go with knee pads than crash again with this on , not enough knee protection,
ODI AG1 V2.1 LOCK ON GRIPS|

(was $35.00)

$28.00




Buy Now

ORBEA RALLON M20 BIKE 2021|

(was )

$4,499.00




Buy Now

SPECIALIZED BUTCHER GRID TRAIL 2BR 29" TIRE|

(was )

$59.99




Buy Now
SPECIALIZED BUTCHER GRID TRAIL 2BR 29" TIRE

(was )

$59.99




Buy Now
ORBEA OCCAM M30-EAGLE BIKE 2021

(was )

$3,999.00




Buy Now