Crank Brothers Egg Beater 3 Pedal
Available At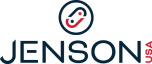 Best Price At

DESCRIPTION
The open design of the Crank Brothers Egg Beater 3 pedal offers quick, 4-sided engagement and sheds mud easily.
Rider8
OVERALL
RATING
1
VALUE
RATING
1
Strength:
Light. Sheds mud. Easy in and out.
Weakness:
Bearings are crap.
This is a story of a once proud brand gone wrong. I had a set of Eggbeater SL and also 4Ti that I rode for years and countless miles until both sets wore out. They worked flawlessly and got every penny of use out of them. Then I replaced with the new Eggbeater 3 pedals. I also moved both of my sons to Eggbeater 3s. Bearings have failed on nearly half of the sets. Some with minimal riding and used by very light riders. One pedal completely bound up. I sent one set in for warranty work after three months. It is not clear to me how Crank Brothers got from the top of the heap to their current state. It seems like an easy fix. Which is exactly what I am going to try next. Replace the bearings with after market Boca bearings as a trail run on a couple of sets. Hope it works.
1241632
OVERALL
RATING
4
VALUE
RATING
4
Strength:
Float, oh the float! My knees (and the rest of my legs) love these. Easier to get into than candys, acids and mallets. Looks great/crazy.
Weakness:
Float, so much so I wouldn't take them on a trail.

It's a Crank Bros product, so I fully expect it to snap in half and dump me on my face sometime soon (like my last pair of Crank Bros pedals did).
I've ridden various clipless pedals since I was 16, so that's 14 years now. Horses for courses, and these go great on my commuter bike, due to the float. And not just left-right, there is a bit of toe-in/toe-out float as well that the rubber of my (commuter) shoe and the platform on the other Crank Bros pedals would prevent as I pedal.

But because of this loose connection to the pedals, I'd be a bit worried taking these on any kind of technical trail.

Also, they are noticeably easier to get into than the platformed Crank Bros pedals (I always use the kick-forward style of clipping in, not stomping downwards or going backwards). About the same level of difficulty as Shimano SPDs IMHO.

I find clipping out to be almost the same on all Crank Bros pedals, only exception is if the rubber on your shoes touches the platform it naturally requires a bit more force. If you can learn to keep your ankle loose as you take foot off the pedals, you'll naturally clip out (keep ankle loose -> foot twists as you move it sideways off the pedal) whenever you put a foot down, or are panicking as you are about to crash. Honestly, I think I'd put my foot down just as quick with clipless as with flat pedals. I do ride flats on the freeride bike, but that has to do with the time it takes to clip in.

Crank Bros reputation for reliability is well documented, I don't need to add my opinions here, but make sure you get these from somewhere with good warranty service.
Similar Products Used:
Shimano SPDs both bare and with platform, Crank Bros Candy 1s, Mallet 2s, Acid 2s
jparman
OVERALL
RATING
2
VALUE
RATING
3
Strength:
ease of entry/exit. relatively light weight. they look cool.
Weakness:
I am not satisfied with the 2 years of use that I got out of these pedals. It is a 125$ pedal. It should last more than two years. I just find this unacceptable.
Overall I am happy with the performance however after 2 years of riding they are ready for the bin due to wear/play that even a rebuild wouldn't fix. I had a pair of times that lasted over 10 years and they still spin smooth. They are relatively heavy but I imagine I could get another 10 years out of them.
Thys
OVERALL
RATING
1
VALUE
RATING
2
Strength:
Light, rebuildable
Weakness:
Play on the cages really quick.
Bearing needs to be regreased, allmost every 3 m.
If it concerns the looks the anodistation of the spring gets off really easy
I started to use the eggbeater pedals in 2008 due to knie problems (eggbeater SL).
Yea knie problems solved so i am happy with the pedals.
Click in and out verry good.

First good impression, but then it starts...
2 years, worn bearing, play on the cages.
- Really nice if you ride the Cape Epic and your pedals start to make noize.

Bearings should be improved so i bought the eggbeater 3 pedal.
At first nice to see that the pedal has a bearing inside in stead of the plasic bushing.
First impression of the pedal is really good.
But then...
If the pedal lasts for 2 year about 5000km on one bike you are lucky.
Off course crankbrothers will replace in warranty.
Only i can not do a multi stage event without having to worry if my pedals hold up.
And i do not want to start rebuilding them on site, other things on my mind then.

That the cleats attack the shoe, there i can live with.
Only the sealing of the pedal is crap, i have to regraese 4 times a year and even then the pedal axe becomes damaged.

After using them almost 5y i'm fed up with it.
I want a bomb proof pedal!
Going to try the time atac pedal

I find it very strange that i'm one of the only guys that negative over the pedals.
If i'm looking arrount to my friends they have the same opinion over the pedals.
Is it due to the endurance mountainbiking?
Do i demand more of the pedals?
Who nows... riding with these pedals is too expensive for me :)
Similar Products Used:
SPD XT pedals
SPD XTR pedals
Eggbeater MXR pedals - 3 sets on one year
wintersolstice
OVERALL
RATING
4
VALUE
RATING
5
Strength:
Quick, easy to use, light, solid
I've ridden eggbeaters since they originally came out, including some of the other Crank Brothers variants such as the mallet.
Compared to the years I spent on Look, Shimano, and SPD, these are my all time favorite pedals. The engagement is great - you're either in or you're not, and there's no waffling like some pedals provide. The release is crisp and easy, especially once the cleats are broken in a bit.

I would heartily recommend these on road/mtb for anyone who is serious about clipless pedals. These aren't good with soft shoes.
Similar Products Used:
Look, SPD, Crank Brothers Mallets
seemlessstate
OVERALL
RATING
4
VALUE
RATING
4
Strength:
light, good looks, simple, rebuildable, and they do shed mud pretty well as advertised. you dont need a pedal wrench to install/uninstall
Weakness:
the anodizing on the springs comes off REALLY easily. after one ride, the red has flaked off pretty badly, and I expect after 3-4 months will be completely gone.

you really cant just ride your bike without your cleated shoes. I use my bike to run around the part of town where I live, and these make it somewhat impractical for that. i almost bought Candy's, but opted for these cause they were red, and the store only had the base model candy.

I havent gotten very good at engaging them and they feel a little funny to disengage. theres something about the angle that just feels awkward. im just not used to them, so im sure that after a while, I will get used to it, but after a week of riding them, it feels un-natural.
they work great, look cool, and can be rebuilt. they also are a svelte stainless steel, and everyone knows thats cool!
Im not sure how much better they are over egg beater 1 or 2's, or worse than 11's. these fall right in the middle of the range, which is what I usually buy with any part.

Im happy with them.
Similar Products Used:
shimano, look, time
htfu_aaron
OVERALL
RATING
5
VALUE
RATING
5
Strength:
Light, sheds mud
Weakness:
Clip in and out sound and feeling is vague
I rode EggBeaters for a number of months, thought I wanted to try Time ATAC (alium), but ended up coming back to the EggBeaters. Originally my only complaint with the EggBeaters was that they're vague in their engagement/disengagement so sometimes I wasn't sure if I was actually clipped in or not. When the cleats were new I had a couple cyclocross dismount mishaps but once the cleats wore in it was fine. I'm using the 3s and compared to the SLs the bearing spin very nice. I never had any durability issues with my SLs (on another bike used much less frequently) but the 3s have been rock solid even after the abuse of cyclocross dismounts and mounts. I wouldn't mind trying the Candy 3's but the EggBeater 3s have been great for me.
Similar Products Used:
Shimano SPD, Time ATAC
Rad Rider 415
OVERALL
RATING
5
VALUE
RATING
5
Strength:
Easy to get in and out of, rebuild-able,5 year warranty
Work great even in the mud. I have been riding them for over a year now and feel like brand new, just take them apart once a year and re grease and go. Don't buy the cheap ones, they will go out within a few months of hard riding and it is worth the extra dough for the good ones.
Similar Products Used:
Egg beater mxr and sl
Diego Rodriguez
OVERALL
RATING
5
VALUE
RATING
5
Strength:
Over 1/4 lbs lighter than Shimano M770 XT pedals. Clears mud better than any other pedal I have had.
Weakness:
smaller platform if you do not have a xc style shoe (not good for DH shoes.
Solid product, fully rebuildable (unlike my Shimano's) great for anywhere that has mud. Buy if you are into light weight, simple beautiful product
Similar Products Used:
Time, Shimano, Speedplay
cracksandracks.com
OVERALL
RATING
1
VALUE
RATING
2
Strength:
easy to clip into
Weakness:
hard to clip out when under a load.
these pedals suck. i've ridden spd pedals for 15 years, and i bought these for the weight savings, and it was a pretty big mistake, because i couldn't release from the pedals. they release fine at the trailhead but not when under load. i crashed 3 times - one of them pretty severely - because my right pedal wouldn't release when i couldn't clean an obstacle.

unless you use a full carbon shoe, there's not enough platform underfoot and you'll feel the pedal pressure your foot.

i bought some shimano xtr spd pedals to replace them. i don't know why i swtiched from xt/xtr pedals in the first place. could have saved myself some serious cuts/scrapes and bruises to myself and my bike.
Similar Products Used:
shimano 959 spd
EVIL WRECKONING LB DEORE JENSON USA EXCLUSIVE BUILD|

(was $4,800.00)

$3,500.00




Buy Now

SPECIALIZED BUTCHER GRID TRAIL 2BR 29" TIRE|

(was )

$59.99




Buy Now

HT COMPONENTS AE03 BIKE PEDALS|

(was )

$160.00




Buy Now
ORBEA RALLON M20 BIKE 2021

(was )

$4,499.00




Buy Now
HT COMPONENTS AE03 BIKE PEDALS

(was )

$160.00




Buy Now