Crank Brothers Egg Beater 1 Pedal
Available At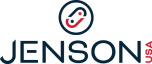 Best Price At

DESCRIPTION
Legendary simplicity and mud shedding capabilities are found onThe Egg Beater weight: 256g per pair spindle: forged scm435 chromoly steel body: stamped steel wings: stamped steel spring: 300 series stainless steel inner bearing: bushing outer bearing:
Rayj
OVERALL
RATING
5
VALUE
RATING
5
Strength:
Easy, mud shedding
Weakness:
I'm to lazy to overhaul these pedals. I realize it's easy to do and maintain them. But I would rather not want to worry about my pedals. After all I have a bike to keep in check if that is not enough. I just want to pedal.
I have owned about 6 pair in the last decade. Again never overhauled them. I just pedaled them. Last night was my first negative experience. The 10 year old candy 2 pedal fell off the spindle. Can complain it could have been avoided if I changed the hardware like Crankbrothers recommend. Again I'm lazy and I just want to pedal. But after 10 years of beating up those candy 2 pedals and finally breaking. I'm ok with that!
John
OVERALL
RATING
2
VALUE
RATING
3
Strength:
Lightweight, cheap, and excellent customer service
Weakness:
Unreliable and break often
I have been using SPD style pedals for over 15 years and haven't had any problems until recently when the pedal started binding up. Figured after that long it was time for a new set of pedals anyway so I decided to try the eggbeaters because so many people seem to rave about them.

I tried them out and immediately liked the smooth clip out. Clipping in was insanely difficult for me though and never got much easier. One neat thing about these pedals is you can clip in by dragging your foot backwards. It doesn't work if you're trying to pedal forward but still an interesting feature. These pedals do have a lot of float. Not as much as speedplays but I didn't feel very confident bombing down a steep hill or taking jumps when my feet feel like they're on ice. However, with time the confidence builds since I didn't have any accidental unclips.

Now the bad... Like I said, clipping in is insanely difficult. 4 sides entry is a joke considering your foot has to be perfectly aligned. A little off center and you don't go in. If you catch your cleat on the forward hook, the pedal doesn't really roll over. If you're on any kind of technical terrain and you can't get in the pedal, you have nothing to stand on because metal cleats and carbon or hard composite soles on two tiny pegs offers no grip. If you bash the bottom of your pedal on a rock, it will unclip you if you hit it hard enough. All of these bad features are massively overshadowed by the fact that the spring doesn't stay seated in it's slot so when it slips out, the entire pedal is useless...not just 1 or 2 sides...the entire pedal. Basically the pedal collaspes on itself making it something you can't clip into nor can you stand on it because it's too small. This happened to me on the 2nd ride and 4th ride (about 30 miles). 2 out of 4 rides was all I could stand. Thankfully I had pliers and a screwdriver in my pack to get them back in but still required 4 hands and a lot of time to do it. If I didn't have those tools, it would've ruined a good ride. At least with SPD's, if you completely trash one side of the pedal, you can ride the rest of the day with the other side of the pedal. You just have to be more mindful which side you clip into.

On the plus side, I contacted crank brothers via email and described the situation since a friend told me he had the same problem but he just tossed the pedals in the trash. Customer service told me that the pedals were defective and said to fill out a warranty claim on their website and they would take care of me. I did have to pay shipping to send them back but they were in contact with me the entire time telling me they received my item, a couple days later they said they planned to replace the pedals, and another week later, I had a new set of pedals on my doorstep. So customer service is pretty awesome.

One thing I did note from customer service was this... They said that the pedals were defective but the replacement pedals have a plastic spacer between the spring and the body ensuring they can't slide out of the slot. Since no new pedals come with this, it makes me think that there was nothing wrong with the pedals at all and some people just use them in a way that makes the spring jump.
Steve Martin
OVERALL
RATING
2
VALUE
RATING
2
Strength:
Light weight, easy to clip out.
Weakness:
Hard to clip in in technical situations
I got these petals because my Time Atac's were wearing out. Also at $39.00 how could I go wrong. After using there petals for 3 month I was still having problems clipping in. When riding in technical situations you don't have time to fuss with your petals. I am back to using Time Atac petals witch I have be happy with for 20 years. Bottom line, if you just ride fire roads they are fine. Technical riding don't use egg Beaters.
torque29er
OVERALL
RATING
4
VALUE
RATING
5
Strength:
Light. Strong. Easy to clip in and out of.
Very inexpensive.
I switched from other clip in pedals because of the lighter weight. I'm glad I did.
I have found these to be extremely easy to get in and out of. Any side of the pedal will engage quite easily. There are two clip-in angles that you can choose from for clipping in. One is easier than the other. Instructions are included for this.
I haven't experienced any of the negative issues yet that others have posted on the reviews.

My shoe bottoms did need a little trimming to get them perfect. I won't issue a negative for this because it might be the shoes and not the pedals.
Similar Products Used:
Shimano XT, XTR's, M520's, M324's,
SilviuCaragea
OVERALL
RATING
2
VALUE
RATING
2
Strength:
Looks very nice, weight 270grams a pair
Weakness:
First thing to notice is that is possible to clip in regardless of the pedal position. All most true... two sides work great (the ones when the foot push back the spring), when the spring has to push forward it is far more difficult. In the beginning you think it will take you to get used with that... nop... you don't..
100grams less(compare to PD-M520) does not worth the clipping frustration....
Similar Products Used:
PD-M520
IdentitCrisis
OVERALL
RATING
4
VALUE
RATING
4
Strength:
Killer Looks, MAde by Crank Bros
Weakness:
Cleat loosened laterally on the spindle. Weight.
These pedals were just horrible for me. Along with the warranty issue my feel kept slipping out of the pedals and once they were out it was near impossible to for me to find where to get back in them. I have heard the higher grade pedals are easier to get back into, but I am unwilling to try another set when my old SPD's work vey well. I am giving not the pedals, but Crank Bros 4 chillis for their great customer service, not my ebay seller who never answered any of my requests. Thanks to customer service Crank Bros sticker will remain on my car!!!
Similar Products Used:
Candy C
nkranhold
OVERALL
RATING
3
VALUE
RATING
4
Strength:
Light, look nice, pretty easy to clip in
Weakness:
Easy to slip out without feeling the edge of the float. I smashed the wing on the right pedal so now i can only enter on two sides. Im thinking about trying some Shimanos.
Decent pedal could be stronger and more structured. I'm a little angry they bend so easily though.
sevenzero
OVERALL
RATING
5
VALUE
RATING
5
Strength:
The clip design is simple engineering marvel
Weakness:
None so far, first ride was this AM
Everyone should buy these pedals, if you are new to clipless pedals (like me) and reading this, don't be afraid of the minimalist nature of these pedals, you can still pedal on them clipped out even with just the little stick. I guess depending on what shoe you have. I have a shimano mountain shoe and it works pretty good clipped out too. Instant confidence, these pedals are amazing. I honestly don't notice a huge difference clipped out with these than the mallet pedals I was using before these. Well worth the $49.00
Similar Products Used:
Mallet
wrayb
OVERALL
RATING
4
VALUE
RATING
5
Strength:
lightweight. Secure. Nice degree of float. Price.
Weakness:
Harder to get clipped in than my SPD pedals.
For $39 these pedals are a great deal. Maybe the best $/gram upgrade you can make on your bike if you are using SPD or other heavier pedals. I wanted to try these before buying a Ti set of egg beaters to see if I liked them...and I do. The egg beater 1 is all steel and they are still lighter than Shimano's 540 SPD...and much cheaper. Can't wait to try the even lighter 2 or 4 Ti models. These are good for the XC racer wanting a secure, lightweight pedal but on a limited budget.
Similar Products Used:
Shimano 540 SPD
CUSH CORE VALVE SET|

(was )

$25.00




Buy Now

ORBEA RALLON M20 BIKE 2021|

(was )

$4,499.00




Buy Now

RACE FACE ATLAS 35 HANDLEBAR|

(was )

$84.99




Buy Now
KS LEV INTEGRA DROPPER SEATPOST 2020

(was $299.00)

$269.10




Buy Now
RACE FACE ATLAS 35 HANDLEBAR

(was )

$84.99




Buy Now