Shimano Deore XT RD-M8000 Derailleur
Best Price At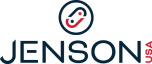 Available At

DESCRIPTION
Light shift operation with 20% less effort
Efficient shifting and smoother driving
New shift cable with new hyper low-friction coating technology
Easy-to-adjust chain stabilizer
Chain stability improved
Osco
OVERALL
RATING
5
VALUE
RATING
5
Strength:
Durable, Affordable 1x11 system
Weakness:
No 10 tooth cog in the cassette
I patiently waited for my chain, middle chain ring and cassette to wear out on my 3x9 SLX system.
It was getting kinda bad, some ghost shifts but I was waiting for this XT M8000 system and the wait was well worth it.
Like many have said once you go XT you cannot go back.
I was very happy to have far less clutter on the bars and loosing a pound of front rings, cable and housing plus derailleur and shifter, was a bonus.
I did use the coated Shimano chain and I've had several notice how clean my chain is at rides end.
This super slick chain further enhanced the super smooth crisp shifting of the M8000.
I kept my stock Octalink crank because it's not wearing out so I went with the Race Face Narrow wide 32 tooth ring
That ring and the (Externally user adjustable) Clutch out back, Well lets just say I tried my best to drop a chain,,not gonna happen. (I did add 2 mm spacers on the chain ring to better place the ring Inline with the middle of the cassette hoping to extend the service life).
The Gear Inch range Is perfect for me. I never spin out on the 11 tooth cog but If It had the 10 tooth I may have gone with a 30T up front Instead of the 32T.
95% of my riding I am somewhere In the middle of the cassette but when I'm In that 5% I really like it.
Unlike the older XT 10 speeds I have not only the 42 tooth granny ring but also a 37 tooth, the next one Is a 34 I think.
This Is a perfect step set up for my shorter punchy climbs.
The 32/42 gear is great for crawling up steep stuff and unlike 'Chopping Wood' with the old 3x9 little ring Its smoother
1st gear climbing with this 1x11 feels like 2nd or 3rd gear on the old 3x9.
The other real benefit Is I do not miss the long slow big jump of the front derailleur where I would loose so much momentum. This oh so fast smooth shifting helps me mash less and spin better/correctly on changing hard climbs, muy knees will last longer.
I can tell new riders that they will Instantly notice they are getting More power to the ground More often with less shifting.
The 42 tooth ring does exactly this for me on every ride.
I ride 27.5 wheels,,If I rode a 29er I'd do a 30 tooth ring up front, just sayin'

Weight weenies love to remind me of the cassette and Its 400 gram weight, They want to make sure I know the $1,000 system they have is far superior. and It may be for racing but for durability and cost to performance ratios I feel I have the best gear for me, a weekend rider who Is addicted to single track...

My cassette weight is at the hub and not an Issue, At $140 I think I can get two years out of it.

1x11 Is not the right choice for every one but It's easy to decide. Simple, Get on the middle ring up front and stay there for several rides, say a month. BUT don't hurt your knees, do jump the granny ring for climbs when needed.

If you find yourself riding without the big ring, go 1x11 I swear It will transform the bike and your rides....

Similar Products Used:
Shimano SLX
Sram X9
Shimano Alva
ORBEA OCCAM M30-EAGLE BIKE 2021|

(was )

$3,999.00




Buy Now

KS LEV INTEGRA DROPPER SEATPOST 2020|

(was $299.00)

$269.10




Buy Now

ROCKY MOUNTIAN INSTINCT A50 BC EDITION SE 2020|

(was )

$3,899.00




Buy Now
RACE FACE ATLAS 35 HANDLEBAR

(was )

$84.99




Buy Now
HT COMPONENTS AE03 BIKE PEDALS

(was )

$160.00




Buy Now