Race Face Narrow Wide Chainring
Best Price At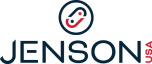 Available At

pietervl
OVERALL
RATING
3
VALUE
RATING
3
Weakness:
Teeths braking off, ugly printdesign
Using a 38 NW with a 9 speed cassette and 3 10 speed chains that are changed every 250 km. 10 speed is an advice on the absolutely black site. Not a lot of range, but in holland we do not have mountains. The first 5000 km were almost perfect with almost no chain drops. I use it without guides and clutch. At 5000 km i suddenly got drops every single km. Mounted the chainring the other way round and the drop-offs stopped. The ring is not in line with the middle of the cassette because of a lack of space at the chain stay. So it wore out asymetrically. At 6000 km they came back. Every 40 km once on average. On close look i found the top of two teeth missing, another possible cause for the chain drops.
Similar Products Used:
I converted from 3x9
RockShoxSektor
OVERALL
RATING
5
VALUE
RATING
5
Strength:
Chain retention
Weight
Finish
Setup
Probably one of the most functional purchases I've made for my bike.
I've never dropped a chain using the NW chainring.
It's almost completely silent when pedaling (combined with a clutch derailleur).
Finish wears around the teeth as expected. It's anodized aluminum...
This wearing can be slowed down if you keep your drivetrain clean and oiled. I enjoy the "patina" look around the teeth.
willworkforbeer
OVERALL
RATING
5
VALUE
RATING
5
Strength:
It works like claimed
I have been running a single front chainring for years, and have relied on a bashwich to retain the chain. Never had a dropped chain. Thought I would try the NW ring and see if it is all it is claimed. I gotta say, I was skeptical, but I rode the roughest trail in the area today, and it worked great. This trail has a ton of roots on both uphill and downhill, and if it was going to not work correctly, this was the place. On top of this, it is very reasonably priced!
Lew242
OVERALL
RATING
4
VALUE
RATING
5
Strength:
Does everything it claims.
Weakness:
Could be better machined, can loose teeth and anodizing wears off quickly on the teeth.
I have three of these, on three diferent bikes, one 32 and two 34 teeth.
I have never had a chain drop in thousansds and thousands of kilometers and my bikes have really old X7 SC non-clutch type mechs.

I would say the machining is average, that is compared to a Renthal ring I had, and nearly up there wih Hope. But still you can't go wrong for the money.Simply 'Very good quality' vs 'amazing quality'.
tigris99
OVERALL
RATING
5
VALUE
RATING
5
Strength:
Quality, function, weight, price.
Weakness:
None yet as long as you pay attention to your chainline.
Bought one for $42 on eBay to try a 1x10 conversion. And converted I am lol. Had to get new cassette as well so I had 36 instead of 34. Road my favorite trailset today for first time and only thing I could think was "damn its nice not having to screw with shifting the front". Using a 30t on my 29er ht and its amazing. Even over some rough say stuff that rattled the hell outta me, chain didn't move. Plus the new feeling of stiffer, more connected to rear wheel is nice too. Never going back 1x10 all the way. If I need lower gear, ill buy a 40t cog for the cassette, but so far no need.
Brian412
OVERALL
RATING
5
VALUE
RATING
5
Strength:
Doesn't drop the chain. Cheap. Durable. Looks great.
I'm running a 32t Narrow Wide in a 1x10 setup with no bash guard or chain guide. I've got about 60 miles of trail riding with the chainring so far. I ride hard with good sized jumps/drops, rocky sections, roots, you name it, and the chain has stayed on the whole time. I'm running a non-clutch XT derailleur and still no dropped chain. I have a clutch derailleur on order to get ride of the chain slap and lessen the chance the chain will drop. I love the simplicity of the setup. Dropped just over a pound of weight by getting rid of the front shifter, derailleur, and extra chainrings.

recovery
OVERALL
RATING
5
VALUE
RATING
5
Strength:
No chain drops! Sturdy and relatively light.
Have pounded out several miles of rocky, rooty, muddy, and wet terrain without a single chain drop. I'm happy thus far with the performance. It seems to be working and living up to the hype.
Pontius_Pirate
OVERALL
RATING
5
VALUE
RATING
4
Strength:
Does not drop a chain. its voodoo
I have a 29er HT with 1x9 drivetrain. Not just any 1x9, but with a shimano mega9 derailleur vintage 2004ish. I started by 29er HT off with bash/single chainring only and promptly dropped the chain. I added a stinger and front derailleur and that got me on the trail. But what an ugly setup. I stopped by the LBS and they turned me on to this. 60$ plus tax later I was out the door. I left the stinger and bash and FD installed for 1 ride. All worked great so I removed the derailleur. Next ride - all still good. Remove the stinger then go for a ride. Still good. Remove the bash and go for a ride. Still no drop.s

unsure how / why this thing works. But its amazing. Again, I've got an 8 year old, tired, likely clapped out rear derailleur and this chainring is keepign everything together. Very happy. Even at 60$.
Similar Products Used:
RF turbine rings. Shimano XT rings.
McMeez
OVERALL
RATING
4
VALUE
RATING
5
Strength:
plenty of size options, mounting options, durability, relatively low price, light, killer looks
Weakness:
Chain retention hasn't been perfect without a guide
I may be the only person having chain drop issues with this ring. I am running it in a 34t with a sram x9 type 2 long cage deraileur, and had 4-5 chain drops within the first month of usage. Still pretty impressive without a chainguide, especially considering my local trails are EXTREMELY rocky. It Since adding a guide a couple of months ago chain drop has become a non-issue. Other than that, this chainring is great! I tend to smash my chainring into rocks/logs a lot, and so far there's been virtually no damage to the chainring teeth. It's impressively light and installed with no issues. Looks badass on my Stumpy. Overall, it's probably one of the better 1x10 options out there, especially considering the price.
Similar Products Used:
None. First time running 1x10
MilletMan
OVERALL
RATING
5
VALUE
RATING
4
Strength:
Awesome machining, lazer etchings......
Flawless performer. My home trail is ROOTY as all get out, and I have had NO issues throwing a chain on my 1x10 set up with an XT shadow plus. I have an NGear guide on my bike as insurance, but so far it has been un-needed, again, this ring works flawlessly. Quiet in operation, perfect in performance...........digging it.
ORBEA OCCAM M30-EAGLE BIKE 2021|

(was )

$3,999.00




Buy Now

ORBEA RALLON M20 BIKE 2021|

(was )

$4,499.00




Buy Now

SPECIALIZED BUTCHER GRID TRAIL 2BR 29" TIRE|

(was )

$59.99




Buy Now
KS LEV INTEGRA DROPPER SEATPOST 2020

(was $299.00)

$269.10




Buy Now
ORBEA OCCAM M30-EAGLE BIKE 2021

(was )

$3,999.00




Buy Now