Thomson X4 Stem
Available At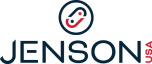 Best Price At

DESCRIPTION
The Thomson X4 is stronger and 30 grams lighter than the Thomson Elite 25.4 mountain stem.
lebikerboy
OVERALL
RATING
5
VALUE
RATING
5
Strength:
Lightweight, strong and beautiful.
Weakness:
Requires the installer to possess a modicum of mechanical aptitude.
A great stem that requires correct installation to guarantee satisfaction.
Also, this is a stem that should only be used for cross-country...
Similar Products Used:
Too many to list.
ihaveagibsonsg
OVERALL
RATING
2
VALUE
RATING
1
Strength:
Weight, bragging rights
Weakness:
Poorly made, too expensive.
I cracked the underside of this stem from normal riding. It was properly installed and torque by a lbs. I did not crack the face plate like 90% of people do. I was just doing a normal xc ride and I go to wipe my bike down and I found a 2 in crack on the underside of them stem. Severely disappointed in a product that's supposed to be unbreakable. I only weigh 130lbs. It should not break being used by someone of my stature.
BeerBikeBerm
OVERALL
RATING
5
VALUE
RATING
4
Strength:
This is reviewed as an XC and AM stem.
Strong & stiff, light enough, ages well.

Weakness:
I can't say anything bad about the weight, I consider it a light part, and the weight makes sense considering the design intent.
Never slipped, never creaked. More than I can say for many stems I've ridden.

I have a few of these stems, and some have been installed and reinstalled so many times I feel guilty, but there is no change in performance. No flaking colour. One which is a few years old only has wear at the bolts from installation and putting the bike updsidedown during trailside repairs.

If you want a stem that will outlast the latest bike fad you are on, this is it. Transfer it frame to frame with no ill effects or style issues. If you are into style.
If you want one that will outlast your frame, this will be it! Keep in mind I am riding rigid SS and hardtail with drops no larger than 5'. Not sure how it will perform in FR and DH conditions, but that is not exactly what it is for. Not what I am for either. Who actually does that w/ an XC stem?
Similar Products Used:
Many, from steel threaded to carbon fiber threadless (uhg)
Mutantclover
OVERALL
RATING
5
VALUE
RATING
3
Strength:
Stiff, beautiful, strong enough for any type of riding, bolt heads on steer tube clamp are recessed so you don't slam your knee into them, made in a country with environmental standards and living wages
Weakness:
Weight weenies probably wouldn't use it
I guess this is one of those parts I've never thought about, which explains why there are so many out there and the only people that review it are those with cracked faceplates.

At least no one has stripped theirs out. You can always buy a new faceplate.

I just want to add that I have slammed my knee into the pointy steer clamp bolthead on a ritchey stem and my knee hurt for days, not to mention I was rolling on the ground in pain when it happened. It's worth the extra money to not have that happen. My new truvativ stem is practically a clone of the thomson (probably without the strength but we'll see) and is 1/3 the price. Looks cheap in comparison though.
Similar Products Used:
Thomson Elite, Ritchey Pro, Truvativ Stylo Race
Dan McKenzie
OVERALL
RATING
5
VALUE
RATING
5
Strength:
Beautiful Construction, lightweight, strong enough to be abused
Weakness:
sensitive to torque specs
I'm a big guy, 6'3 250 lbs, and I ride my bike hard. I had a shorty stem and wanted more room in the saddle. I got the elite x4 at a 120 length with 10° rise, and a matching thomson elite setback seatpost. I couldn't be more happy with them both. I had my bike at the shop having a couple things done, when I got it back, I noticed the faceplate of the stem was cracked next to the screw hole. The shop gave me the runaround, and the place I bought it from gave me some bs about not carrying that stem any more. I was frustrated to say the least, 3+ years no problems, and now a mysterious crack? I contacted Thomson, sent them the broken piec, and had the new part at my house 6 days after sending the broken one out! Awesome warranty dept!
Similar Products Used:
titec big al, truvative hussefelt 31.8
sean salach
OVERALL
RATING
4
VALUE
RATING
4
Strength:
it's a stem.... If it doesn't break, and you ordered the right length/angle, it's good. This is a good stem.
Weakness:
Slips on the steerer tube on the occasional crash. I suppose this is better than breaking, but no other stem has done this one me.
While riding, I don't have to think about it. It works as a stem should. My only complaint is that it has slipped a handful of time when I've crashed, which isn't necessarily a bad characteristic for a stem. I don't use a torque wrench, but worked as a mechanic in a shop for quite some time, and consider my hands to be fairly well 'calibrated'. I do admit that I prefer the beefiness of downhill/AM stems that generally are overbuilt in the clamp area to deal with being over-torqued, and NEVER slip. The light weight in comparison to that genre of stem is probably worth it though, and I will continue to ride my X4. 4 chilies because you can get no-slip performance for less money and ballpark+ weight.

I wish I could type a review for my spell check, which tagged "overtorqued", but not "wrneched"....
Similar Products Used:
in 15 year? too many to list.
Joe Nation
OVERALL
RATING
5
VALUE
RATING
5
Strength:
It's a Thomson. Suberb machining, incredibly stiff, what more could you want?
Weakness:
Maybe a few more sizes? And why can't oversize bar users have the nifty knee-friendly clamp the standard stem gets?
If you want a great stem, buy one of these.
teecat
OVERALL
RATING
5
VALUE
RATING
5
Strength:
"Strength" says it all. Still light.
Weakness:
Hard to apply the word "weakness" to this part. Did'nt think the 4mm fasteners would be up to snuff, but they have'nt budged 0.001" in over 1000+ hard dirt miles.
The Thomson replaced a cracked Truvativ stem with a single-screw steerer tube clamp that chronically shifted and required re-tightening. This thing is so much stiffer (just look at the diameter compared to anything else on the market). The extra stiffness is apparent in handling even to a hack like me.

Beautifully crafted by machinists that know what they're doing. Would not rate this an exceptional value because of its cost, except that it is still an exceptional value at list price. Never ever worry about my stem failing again, just other stuff now.

Anyone whose cracked this stem makes me suspect the installation. This stem requires meticulous torquing with well lubricated fasteners (follow the instructions, that is!) Install it carefully and never touch it again till you move it to a new bike.
Similar Products Used:
Truvativ Team stem (broken)
Anonymous
OVERALL
RATING
2
VALUE
RATING
1
Strength:
very nice finishing, all black and looks very strong!
Weakness:
clamp cracked horizontally two thirds across
I don't know when its cracked, is it after I make a few feet drop or after I fall just a few feet high! But the bottom line is the stem is not so strong enough and not as I expected! Very disappointed when seeing the small cracked on clamp horizontally two thirds across!
Similar Products Used:
sunline, KCNC
Joe_Jitsu
OVERALL
RATING
5
VALUE
RATING
5
Strength:
Light, strong, good-looking
This stem has worked like a champ for years in both full-rigid and front-suspention setups. It is light, it is solid, and I have 100% confidence in it.

I would buy this stem again in an instant. Like a King headset, it should be on every bike you own.
Similar Products Used:
Thomson Elite
SPECIALIZED BUTCHER GRID TRAIL 2BR 29" TIRE|

(was )

$59.99




Buy Now

KS LEV INTEGRA DROPPER SEATPOST 2020|

(was $299.00)

$269.10




Buy Now

ORBEA OCCAM M30-EAGLE BIKE 2021|

(was )

$3,999.00




Buy Now
EVIL WRECKONING LB DEORE JENSON USA EXCLUSIVE BUILD

(was $4,800.00)

$3,500.00




Buy Now
RACE FACE ATLAS 35 HANDLEBAR

(was )

$84.99




Buy Now