Race Face Turbine Stem
Available At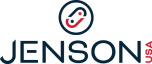 Available At

Best Price At

DESCRIPTION
Once you pull this thing out of the box, you just want to admire it all day. The featherweight Race Face Turbine Stem provides bomber durability with 7075 aluminum and museum-quality machining.
vzbhs1
Strength:
Broken stem caused over the bar crash. Happened on first turn of the ride not on a big jump or downhill
Weakness:
Installed on a 2019 build. Date of manufacturing code 2015 32.
Alec
OVERALL
RATING
1
VALUE
RATING
1
I only weight 75 odd kg's, and after 4 years off a mountain bike, making a comeback on an 150mm bike i don't exactly ride hard - as per 2 other reviews on here, I split the faceplate in half, ended up on my face (at least my 661 Evo had my back) and hopefully the x-rays on my hand come back fine!
As a friend pointed out you can physically see the machining on the edges of the faceplate are FAR too thin for the design of the stem, very poorly thought out design for what they market the stems usage as.
jerry
OVERALL
RATING
3
VALUE
RATING
3
Strength:
Looks fantastic and really light
I bought the stem as it was light and looked brilliant and I was very happy with it until I noticed the faceplate had cracked I have never crashed the stem so I'm abit annoyed as I paid £70 for it and it lasted 6 months, and it looks like I'm not the only one
Jeff
OVERALL
RATING
1
VALUE
RATING
1
Strength:
light, nice looking
This stem came stock on my 2013 rocky mountain altitude 770 MSL and the face plate cracked right in half after only about 20 rides. It was on a nothing trail and basically broke after I rolled over a root. The face plate was replaced and just the other day I broke another. I weigh 185lbs and by no means would I regard myself as an extreme rider. I am dealing with the shop with respect to replacement, but I am not sure if I really want the same one. The first time it broke my handlebars flipped down and I was able to stop. If it happened on a harder trail, I am not sure what the outcome would have been. It appears I am the second person on this site that has experienced this issue, so it would be hard for me to recommend it.
Wayne
OVERALL
RATING
5
VALUE
RATING
5
Strength:
This is a great stem. Stiff, light and it even looks good.
Weakness:
I freeride which means I spend alot of my time flying over my bars. Even with my pads I find that this bar has sharp edges. But that is no big deal.
Johnny RC
OVERALL
RATING
5
VALUE
RATING
5
Strength:
Solid built, light weight, holds bars like cement.
Weakness:
Somewhat sharp edges left from the machining.
I personally wanted a stem to shorten the cockpit of my AM rig, but didn't really want the weight and bulk of a DH stem. The 60mm version of this fit the bill perfectly. The machining is excellent, and I see the logic in the design to keep the majority of the pressure off the bolts. The edges of the stem can be pretty sharp, but will only affect me if I bounce off of it during a crash, so we will see. Holds bars solidly, looks sharp, lighter weight. Grade A all around.
PS- you can find these on sale on the web now, pretty good deal.
Similar Products Used:
Bontrager select, Crank Bros
mtnFX
OVERALL
RATING
5
VALUE
RATING
5
Strength:
Lighter than Thompson, Coke bottle design, tribal band graphics look sick, Carbon bar friendly, and available in a 6 degree rise in all lengths.
Weakness:
Machining just a step down from Thompson, lighter weight than Thompson and overall looks more than make up for any machining short falls.
It looks like the hand of God is holding on to my Easton EC70 riser handlebar. I originally had the Thompson Elite X4 installed on my bike and that was a great stem as well. The only drawback was that Thompson does not make a rise in the 70 mm size. Going from a 10 degree stock rise to the Thompson 0 degree was just downright uncomfortable. The 6 degree rise that all the RaceFace Turbine stems have is perfect. Also, the Thompson X4 seems a bit over-built. The RaceFace Turbine stem is just perfect. It's the first and last thing I stare at on my bike.
Similar Products Used:
Thompson Elite X4 and Bontrager
TylerDCA
OVERALL
RATING
1
VALUE
RATING
4
Strength:
Light, stiff, looks great
I loved my stem until I fully cracked the face plate in two while riding. Nothing spectacular about when it broke, figure it must have been damaged in the previous ride.

I know that it wasn't from over tightening since it was always torqued exactly using a torque wrench.

Unfortunately I don't trust it now.
Similar Products Used:
Thomson X4
firechkn
OVERALL
RATING
4
VALUE
RATING
5
Strength:
design, stiffness, weight
Weakness:
rear of stem could be a bit more knee-friendly
this stem works; it doesn't slip, is light, and looks great.
it could use some smoother edges at the rear of the stem for knee-friendliness, but knees shoun't really be there anyway.
I like that it is offered in shorter lengths with rise.
Similar Products Used:
thompson, easton, kore, ritchey
Rockhucker
OVERALL
RATING
5
VALUE
RATING
5
Strength:
Stiff, lightweight, finish
This is a great looking stem that is definitely on par with Thompson. I normally just buy Thompson stems but I wanted a 60mm with a little rise and this is about the only stem that fits the bill. The quality on this stem is the same as Thompson and weighs a little less which is always a plus.
Similar Products Used:
Thompson
ORBEA OCCAM M30-EAGLE BIKE 2021|

(was )

$3,999.00




Buy Now

SPECIALIZED BUTCHER GRID TRAIL 2BR 29" TIRE|

(was )

$59.99




Buy Now

EVIL WRECKONING LB DEORE JENSON USA EXCLUSIVE BUILD|

(was $4,800.00)

$3,500.00




Buy Now
IBIS MOJO 3 XT JENSON USA EXCLUSIVE BUILD

(was $6,000.00)

$4,200.00




Buy Now
KS LEV INTEGRA DROPPER SEATPOST 2020

(was $299.00)

$269.10




Buy Now