Thomson Elite Seatpost
Available At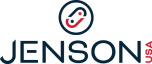 Best Price At

Available At

DESCRIPTION
Over 40% stronger on ultimate strength test than the strongest production seatposts on the market.
lgumm
OVERALL
RATING
5
VALUE
RATING
5
Strength:
Bomb proof
Micro adjustments
Been running this seat post for 10 years. Yes, one post for 10 years.
Nose angle is a very important adjustment, the two screw system allows for ultimate adjustability
Relatively lightweight, but super strong
MTBeing
OVERALL
RATING
5
VALUE
RATING
5
Strength:
Everything everyone else has said. Lightweight. Easy to mount a saddle to. Set it and forget it.
Weakness:
Stiff on a hardtail.
I'm currently running one on a Ti hardtail and this is one stiff post. It does flex when I'm hammering on the road and it's held up really well, where I've broken other cheaper AL seatposts. I'm not afraid of this breaking anf it it does I know Thompson will replace it. On dirt when you're in/out of your saddle this post can be a little unforgiving to the 'ol back. If I was riding a carbon full suspension bike I wouldn't even consider replacing such a nice seatpost. My friends look at me like I'm nuts when I tell them I'm going to replace it.

The post measures in at a hair over 32mm in diameter so getting in a 31.6 seat tube takes a little force and some grease. I actually like this because I don't have to tighten my seat clamp to the normal 5nm. This post doesn't slip AT ALL due to it being slightly oversized. Overall it's a very high quality part and it's cosmetically perfect and very light for an AL seatpost. Like carbon-light. Unfortunately it's really stiff so I'm going to Ti. If you ride a full sus bike, don't hesitate to get one.
Similar Products Used:
Easton EC70 (best seatpost ever), Specialized AL, BBB aluminum (worst seatpost ever)
akatim
OVERALL
RATING
5
VALUE
RATING
5
Strength:
Solid, stable, no slippage, light, strong.
The best. Have had this on this on my mountain bike since 2002 (or so). Rode in every condition, every type of trail. I've replaced crank, shifters, fork, handlebar, stem, etc. But the seat post holds strong.

Now 12 years later, still attached to the same Selle Italia Flyte seat, the same post is going on my new bike.
flyboycj87
OVERALL
RATING
5
VALUE
RATING
4
Strength:
tough, pretty, ages well, light, durable
they're classics for a reason. if you're willing to shell out the $$, you won't be disappointed. light, tough, good looking seat post. can't ask for more.
Troy Fretwell
OVERALL
RATING
4
VALUE
RATING
4
Strength:
never creaks, awesome finish looks new for years
Weakness:
really spendy for a seatpost
Thomson rocks.
This is a spendy seatpost, but you will not be sorry.
Really light, easy to setup, and an amazing finish.
Looks like brand new for several years of riding. You can swap it from frame to frame as you upgrade.
Swalbr
OVERALL
RATING
3
VALUE
RATING
4
Strength:
Light, well made, beautifully machined.
Weakness:
Pain in the ass to setup and keep from slipping
Want to love this post, it looks great on my black CAAD 8 roadie and the 250 mm is hard to find in any other brand. I find that my saddle will not keep from moving in the post, despite how much I tighten. I've far exceeded the toque limit and stripped bolts trying to set the saddle.. I don't know why, it's a simple design to setup. Just won't stay put, I have to keep adjusting.
rimrider36
OVERALL
RATING
2
VALUE
RATING
2
Strength:
Well designed and solid build. Adjustability.
Weakness:
Longevity. Difficult to clean and change saddles.
This seat post worked fine for a couple of years then started to creak. Lubed, changed saddle, friction assembly paste, new seat clamp. Still had creak. Changed seatpost and no creak. Given the price, I think that there are better options.
Similar Products Used:
Many
willem3
OVERALL
RATING
2
VALUE
RATING
2
Strength:
Beautiful design. Works well at first.
Weakness:
Adjustability. The bolts tend to bend even when using the perfect amount of torque as specified by Thomson. The post starts to creak and needs service on a frequent basis in our dusty environment here in Bend, Oregon. It is not set and forget.
I initially loved the Elite posts. I have owned a few. Overtime, I began to realize the amount of service they require. I am very careful with my equipment and never overtorque. I had to purchase two bolt kits from my local dealer and found that greased or ungreased the post began to creak within a few rides. This happened on both of my bikes. I finally decided to replace my seatpost collars thinking that was the issue. I replaced the Hope Quick Releases with the Salsa QR's on both bikes. The problem did not go away. Finally, as an experiment I decided to try a different saddle. Still no change. Each time, I completely cleaned, regreased and properly installed the Thomson post. My final step was to purchase a RaceFace Next SL post to see if that solved the problem. It did. Now two months later, not one creak or noise at all. Flawless.

These posts tend to get the automatic five chilis on both Value and Overall on MTBR. For me, after a long-term evaluation, this is not the case. They seemed that way at first, but quickly disapointed. The RaceFace posts have been great on both my bikes. I now run the Salsa QR with the Race Face NEXT SL and WTB Rocket V Race (Titanium rails) saddles on both of my bikes. Totally solid.
Similar Products Used:
Synchros, Race Face Next SL, etc...
rod vargas
OVERALL
RATING
5
VALUE
RATING
5
Strength:
strong, looks good and does the job
Weakness:
a little heavy compared to competitors , for weight freaks: get the masterpiece.
after using it for 10 years it's correct to finally submit a review on this product,
it's the best seatpost ever, the color is still on, the letters to considering i move it on every ride. i has never been re adjusted, no squeeks, absolutely stiff.
i use it on XC and downhill situtations.
Similar Products Used:
many that suck
SLORider
OVERALL
RATING
5
VALUE
RATING
5
Strength:
Great seatpost, light and looks pretty
Weakness:
Its pretty expensive.
The thomson seatpost is a work of art and highly engineered. I dont know why people are complaining that their seatposts are bending, if its bending they most likely are putting to much force on the seatpost, perhaps do to crash, foot coming off of pedal, etc... I personally think its awesome that the seatpost is designed to bend at a given force so that it does not destroy the bike frame. Below is a segment taken directly off of thomsons website concerning their product. Its a great seatpost, I wouldn't put this seatpost on my junker unless I had cash to burn, which I don't unfortunately.




/* The Thomson seatpost design incorporates a bending fuse to prevent catastrophic failure. All competitive seatposts we tested failed catastrophically with the seat and clamp components, and sometimes pieces of the tube and head flying off in all directions.

The Thomson seatpost has a clamp, head, and upper tube strong enough to withstand 350 foot-lbs of torque. The tube will start to yield and bend at the seat tube clamp at about 250 foot-lbs of torque. Under severe impact the Thomson seatpost will bend slightly and allow the rider to come to a safe stop or finish the ride.
*/
Similar Products Used:
There are no similar products like the thomson.
HT COMPONENTS AE03 BIKE PEDALS|

(was )

$160.00




Buy Now

ORBEA OCCAM M30-EAGLE BIKE 2021|

(was )

$3,999.00




Buy Now

SPECIALIZED BUTCHER GRID TRAIL 2BR 29" TIRE|

(was )

$59.99




Buy Now
ROCKY MOUNTIAN INSTINCT A50 BC EDITION SE 2020

(was )

$3,899.00




Buy Now
KS LEV INTEGRA DROPPER SEATPOST 2020

(was $299.00)

$269.10




Buy Now