Cane Creek 110 Headset
Best Price At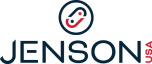 Available At

DESCRIPTION
We're proud of our customer service and liberal return policy -- we want you to be satisfied. So we're happy to sell the Cane Creek 110-Series Headset. After all, it has a 110 year no-questions-asked warranty. You want a dependable, great looking headset to add style and performance to your bike? Look no further.The 110 begins life when Cane Creek machines the cups from custom drawn, US made seamless 7075 aluminum tube. Each part has been relieved of excess material, inside and out, to keep the weight to a bare minimum while retaining the strength you'll depend on. These cups house the stainless steel sealed cartridge bearings, both of which use Cane Creek's proprietary split-lip seals to keep the grease in and contaminants out. At the same time, these seals run smoothly against the races with a minimum of drag so your steering feel will be rock solid, yet will respond to the lightest touch on the bars. It's quite possible that dirt and muck will never even reach the bearing seals anyway. The 110 Headset includes low-friction seals on the top bearing cover and on the crown race that effectively seal the cup and bearing contained within.Another advantageous detail of the 110 is the captured compression ring under the top bearing cover. It facilitates easy assembly and eliminates the possibility of rocking or creaking regardless of the small variations often found in steerer tube diameters. And for lightweight carbon fiber steerer tubes, the extra surface area over other systems ensures a damage free compressive junction. All these technical details aside, you may simply lust for the jewel-like quality of the 110-Series Headset due to its highly polished finish or its rich anodized colors. And that's perfectly fine too. The Cane Creek 110-Series Headset is designed to mate a fork with a 1-1/8" straight steerer to a head tube having a 34mm I.D. on top and bottom. This is what we'd call a traditional headset as the external cups house the bearings outside the confines of the head tube. It's available in Black and Red.
firuz_2002
Strength:
Very smooth when i do some trail action
Weakness:
Colour headset font seems to fade a bit
Price Paid: 120
Purchased: New
Model Year: 2017
froze
OVERALL
RATING
5
VALUE
RATING
5
Strength:
I haven't found any weaknesses.
Weakness:
There are none.
In reality headsets are the least likely thing to fail on a bike, I think people get too much in an uproar about this or that headset being better, headsets don't fail unless abused in some manner like not installed correctly or not maintained. I have a 25 year old child's bike from Walmart that went through 2 children and 3 grand children, uncountable crashes, and the headset is just fine! (everything else is not so fine), you can't get any cheaper than that, it occasionally would come loose so I would remove it, relube it, and put back together. I have a Suntour Superbe headset with over 150,000 miles on it and it's as smooth as butter yet, I have mid level headsets with over 50,000 miles and no issues.

So if you're in the market for a high end headset for your very nice bike than the 110 is the ultimate...but so is the Chris King, both will last the life of the bike. Supposedly there was some issues with CK notching CF steerer tubes, but not sure how much of that was installation error or manufacture defect. I went with the CC 110 on my latest bike because supposedly it played nicer on CF steerer tubes vs others due to the compressive junction; and the 110 has a 110 year warranty, I plan on outliving the warranty... If the CC110 or the CK seems expensive then go with the CC40 which can be upgraded to 110 bearings should the original bearings fail, but that shouldn't occur for the life of the bike if you maintain the headset.

I got my CC110 for $65 due to swapping out a low end FSA headset at time of purchase of my bike, I think at the time the CC110 was selling for $100 which was on sale. Currently I have over 8000 miles on my CC110 and no problems whatsoever.
Similar Products Used:
Stronglite Delta, Suntour Superbe, Campy Athena, Shimano DA and 105 headset, Tange (can't recall the model) headset, and a few others I can't recall, but never had a failure with any headset.
Dcluley98
OVERALL
RATING
5
VALUE
RATING
5
Strength:
Light, Sturdy, Smooth, Good Looking, Lots of Options, Low Maintenance
Weakness:
A bit pricey, but you get what you pay for. I still think it is a great value for the longevity of the product and low maintenance. Also, 110 means this will last you for the lifetime of your bike!
Proprietary spacers
This headset is one of the best upgrades I made to my old zaskar. It is Bomb Proof, Idiot Proof, and silky smooth. No creaks or slop, ever. The cartridge bearings are great and the seals ensure no grime, grit or fluids get into the system after years of nasty rides in Florida mud and rain. Compression ring is sturdy, and I think can only be found on Cane Creek headsets.

The cane creek proprietary interlock spacer thing seemed a bit hokey, but I had no problem using the small ring that came with the headset and stacking some carbon ones on top of it.
Similar Products Used:
Ritchey WCS Headset. FSA Orbit, Crappy OEM headset on my old rockhopper.
jonshonda
OVERALL
RATING
5
VALUE
RATING
5
Strength:
It hasn't given me any problems
Weakness:
Its not Chris King
Bought this to replace my old CC headset that came on my 09 Rockhopper. The only reason I replaced the og headset was because during a rainy ride it let a bunch of dirt in, turn....crunch, turn....crunch.

For some reason I got the 110 stuck in my head and bought it. It hasn't given me any issues, and is holding up great.
Uly
OVERALL
RATING
3
VALUE
RATING
3
Strength:
Aesthetically beautiful. Functionally very smooth. Uses split compression ring.
Weakness:
Misleading product description. As expensive as CK.
Most retailers advertise that it includes 17.5mm of spacers. Even Cane Creek's homepage shows them with a stack of spacers. But NO, when it arrives you find out that it only has a 2.5mm spacer included. Read somewhere on the web that Cane Creek decide to stop shipping spacers because no one was using them. Nice. Maybe Cane Creek should change their website to reflect that and let all their retailers know as well so they can update their website and not mislead customers.
Similar Products Used:
WTB
ItsWin
OVERALL
RATING
5
VALUE
RATING
4
Strength:
Quality and precision are equal to the Chris King NoThreadSet
Like Kings, they're made in the USA
Ridiculous 110-year warranty
Weakness:
Crown race isn't steel like the Kings
Like Kings, they ain't cheap
I heard all this stuff about how the 110 headset is better than a King for rough riding mainly because its compression ring helps eliminate creaking and play at the bearing cap. Seems to me if the headset is tightened down right, this wouldn't even be an issue. I've used King headsets for years and never had a problem.

Quality and precision: In this department King headsets formerly stood head and shoulders above the rest for years. Well no longer. The fit, finish and precision of all the 110's parts is equal to the King's. The cups slide in like butter and the bearings are super-smooth.

Final thoughts: I'd say the 110 headset is just as good as a King with 2 nitpicking exceptions. First, I prefer the King crown race, which is made of stainless steel, over the 110's, which is aluminum. Yeah, I know a crown race is a throwaway part, but why should I have to worry about that when I just spent a fortune on the headset? Second, the scalloped spacers save a minimal amount of weight, but on a practical level, the interlocking design does nothing to stiffen the steering column because there's no lockdown at the stem. Also, you can't put a 110 spacer on top of the stem, which is something most riders prefer to do. King spacers are actually better because they're more precisely cut (i.e., tighter around the steerer).
Similar Products Used:
Chris King, FSA
Khunpongs
OVERALL
RATING
2
VALUE
RATING
3
Strength:
Nice look good, well designed, not a dozen as King.
Weakness:
Bearing has dead
It looks cool compare with other brands, not similar with other bike on the track. Perfect work for a fisrt year, but after 12 months, it has knocking sound when I turn my hand bar. I took a prat and found both bearing are dead, not rotate anymore. But my bike can ride and turn because the folk tube rotates inside the bearing with grease. It is very clean inside, no sand or dust, but the bearing are dead move. I think because of my weight 220lb+. It start knocking noise last week after a long downhill trip.

I opened the bearing seal with cutter blade, it looks clean inside, grease colour is dark brown. I want to remove old grease and put new, but cannot, due to internal seal cannot remove. Then just put new grease between the gap.

After cleaning, take a dry cloth catch the bearing and rotate it. Now they can move both upper and lower, but not smoth as new. I re-install everything and test ride, it is ok for a few minute, then knocking noise start again when I turn the hand bar to the end left or right.

Don't know how to do with it now or change to King?
Similar Products Used:
Cane Creek S8
sk8dad
OVERALL
RATING
5
VALUE
RATING
4
Strength:
Solid workmanship, dual lip sealed cartridge bearings, compression ring, shims, adjustable cup to cover gap, stepped spacers, pretty
Weakness:
Bit pricey if buying retail, but what high end bike product isn't overpriced?
Love it!

The solid workmanship of the polished and anodized cups is inline with other top shelf headsets.

Dual lip seals seem to be working as advertised actively keeping crap out and grease in.

What really stands out is the though put into the mounting system. First of all the split compression ring eliminates any headset creak (much better than King IMO). Secondly, two shims of varing thickness allows you to customize the cover to top cup gap. I got mine down to 0.5mm.

The spacers are stepped and fit into one another like Legos further eliminating creak/play in the steering column.

In the two years that I've had this product, I've had to do very littly maintenance. The only adjustments were done when replacing the stem. There's very little grease extrusion and consequently, almost no dirt collection at the seams. The inside is still clean as the day it was installed!
Similar Products Used:
generic aheadsets, king, echo (trials)
Anonymous
OVERALL
RATING
5
VALUE
RATING
5
Strength:
Beautiful, perfectly engineered, durable, awesome warranty
Cane Creek is a great company with a great philosophy. They set out to make the perfect headset, and realistically they succeeded. They have awesome customer service, and they know what is important. This headset really is an upgrade from a Chris King, but King won't update their design, because that would mean admitting that their design is not perfect. King makes a good product, but to be totally honest I've gotten really tired of the company. Cane Creek all the way.
Similar Products Used:
Chris King, Hope, FSA
Anonymous
OVERALL
RATING
5
VALUE
RATING
5
Strength:
Definitely Durability ... Looks are great too!
Do you know what the 110 stands for in the product name?
Thats the warrenty life on the product, 110 years, enough said.
http://www.canecreek.com/110_headset.html
Similar Products Used:
Do not recall the headset I wore it out thou ...
ROCKY MOUNTIAN INSTINCT A50 BC EDITION SE 2020|

(was )

$3,899.00




Buy Now

ORBEA RALLON M20 BIKE 2021|

(was )

$4,499.00




Buy Now

CUSH CORE VALVE SET|

(was )

$25.00




Buy Now
HT COMPONENTS AE03 BIKE PEDALS

(was )

$160.00




Buy Now
IBIS MOJO 3 XT JENSON USA EXCLUSIVE BUILD

(was $6,000.00)

$4,200.00




Buy Now