Lizard Skins Moab Lock-On Grip
Available At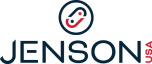 Best Price At

DESCRIPTION
Manufactured here in the USA by ODI. Their patented design restricts unwanted movement, maximizing the rider?s control and comfort.
jrogs
OVERALL
RATING
5
VALUE
RATING
5
Strength:
Comfortable, easy to put on and take off, good grip
Good grips. No complaints.
Tzvia
OVERALL
RATING
5
VALUE
RATING
4
Strength:
Typical lock-on. Easy on, easy off, and locks on and does not slip. I like the surface, not to hard, not slippery. So far, I have not seen the material breakdown that others have reported here. This is one of two favorite grips, the other being the ODI Ruffian.
Weakness:
Nothing yet, works as advertised. Just remember to smooth the inside edges of the locks so they don't score the bars (I use CF bars). They could be a little less expensive...
They work. I will never go back to friction grips no matter that they are lighter, you can keep your hairspray and soap. The LS grips are comfy and so much easier to get on and off.
Similar Products Used:
ODI Ruffian, LS Moab friction grips, basic foam grips.
JayTee
OVERALL
RATING
3
VALUE
RATING
3
Strength:
Very fast and simple to install. Great styling.
Weakness:
Expensive. However, I did purchase them directly from Lizard Skins at msrp. Comfort level not as good as other grips.
Design and styling on these grips are excellent, very unique & really looks sharp especially in the graphite color. Also, the new customizeable lock-on rings add a great touch.

One thing is certain...these grips are STICKY! With or without gloves these things are super grippy even when wet. No problems in that department.

Where these grips fall short is in durability and comfort. After only a few months of riding the grips are really starting to wear down and the rubber is even tearing apart slightly at certain spots. Are they still useable like this? Definetly and I will still continue to use them for at least a few more months. I just wish for the price that Lizard Skins charges for these puppies that they would hold up a bit better.

Comfort is another issue. These grips are comfortable as long as you don't ride longer than 4 hours. They are a little on the hard side and I would not recommend riding them without gloves. However, if your rides are generally in the 2-4 hour mark then you shouldn't have any problems but my fingers and hands start to get pretty uncomfortable on those all-day rides. Again, the high price of these grips should provide a little more.
Similar Products Used:
Various grips
Renato Piereck
OVERALL
RATING
4
VALUE
RATING
4
Strength:
Locking grips never slip and are dummy proof to instal, can be removed and reinstalled anytime as many times as you want.
Weakness:
Wears off quickly, heavier than regular rubber grips.
These are my first lock one grips, and they work as advertised: the locking system is very easy to install and can be removed and reisnatlled anytime. The grip surface is sticky for bare hands or gloved hands, but provides minimal cuushioning. I prefer grips like this with minimal cushion and I wear a Mechanix glove without padding, just a thin layer of leather under my palms. The leather on the glove is making the rubber surface of the grips to wear out very quickly, especially when wet. If the surface lasted longer it would get another chili for overall rating. I am giving 4 chilis for value because of the premium price for the locking system and 4 chilis for overall rating because they wear too fast.
Similar Products Used:
Tons of regular slip-on grips.
Aaron
OVERALL
RATING
5
VALUE
RATING
5
Strength:
Nice clean & rugged look, the grip is very comfortable, will not slip at all & very easy to install. A couple set screws & you are good to go.
Great product by lizard skin. I love thier line of products & this is another good one. Very strong & light at the same time. easy to install & looks great.
Similar Products Used:
Stock grips, Haro slip on.
Aaron
OVERALL
RATING
5
VALUE
RATING
5
Strength:
Never slip on bars, easily removable, easy to install, perfect balance of cushion w/o feeling like a pillow, tacky grip
The lock on works as advertised, never once slipped. No more futzing with hairspray, WD-40, 3M Super 77, and other methods of installing grips. The grip compound is perfect, tacky but not gummy (like Serfas) with just enough padding. Best grips I've owned...ever
Similar Products Used:
Kona Jacksh$t, Quarry Grips, Serfas, SRAM Grips
ORBEA RALLON M20 BIKE 2021|

(was )

$4,499.00




Buy Now

HT COMPONENTS AE03 BIKE PEDALS|

(was )

$160.00




Buy Now

ROCKY MOUNTIAN INSTINCT A50 BC EDITION SE 2020|

(was )

$3,899.00




Buy Now
IBIS MOJO 3 XT JENSON USA EXCLUSIVE BUILD

(was $6,000.00)

$4,200.00




Buy Now
CUSH CORE VALVE SET

(was )

$25.00




Buy Now