Lizard Skins Logo Lock-On Grip
Available At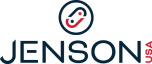 Best Price At

DESCRIPTION
Grip the Lizard Skins Logo Lock-on soft gel exterior and rip it. The security of a stiff, twist-free plastic inner and aluminum clamps let you ride without loose, throttle-twisting grips.
jordenkl
OVERALL
RATING
5
VALUE
RATING
5
Strength:
Very comfortable and simple, the logo or the rubber strips on the grip arn't bother you when holding.The grip allow you to do a free movement.
Weakness:
Too simple to have weaknesses
If you are A rider that want to feel "light" in the trail, and If you need a comfortable gripping that will allow you to do jumps, rock gardens and any thing you can think of- Go for this grip.
Similar Products Used:
I used lots of grips, but I couldn't find somthing like this one.
almogaver
OVERALL
RATING
4
VALUE
RATING
5
Strength:
Easy to mount, comfortable, don't move
Weakness:
The design. It's too long to explain but I'm very picky about it.
These are great grips and do the job perfectly. Get them.
Enduro27
OVERALL
RATING
5
VALUE
RATING
4
Strength:
soft and comfortable after a few rides, good design, no hand fatigue, good dimensions
Weakness:
two clamps, don't feel to good without gloves, they are quite hard when you first buy them.
A very foolproof grip that doesn't wear away quickly with very few flaws. Unfortunately there are two clamps which can be a nuisance and if you like the feel and added control of riding without gloves than these grips aren't for you. These grips are my new favorite grips and would recommend them to anybody from xc to dh riders. Also, don't underestimate these grips the first time you put these on for being to hard because eventually they will soften up and the wait will be worth it.
Similar Products Used:
multiple specializeds
Anonymous
OVERALL
RATING
5
VALUE
RATING
5
Strength:
They feel solid, Best grip ever, don't move.
Weakness:
little heavy, but worth it
The feel great, they don't move around, there solid and feel more confortable than any other i have used.
Similar Products Used:
Lizard Skins, Cannondale, others
Arod
OVERALL
RATING
4
VALUE
RATING
3
Strength:
Easy to install. Soft grippy rubber, look cool
Weakness:
Too expensive for the mediocre gain in grip as compared to good quality standard grips.
My grips were getting a little old in the tooth and I thought I'd upgrade to these new fandangled lock on grips. They do look cool but watchout if you rub your bars on your car. It will damage the paint or leave some noticealbe scratches. As far as performance I have no complaint. They are solid. No slips or spinning of the grip. One problem I've noticed is that the soft rubber seems to be peeling off which means that they might not last the season. Not good when my last pair of grips lasted 3 years. If you can get them cheap (I mean if you don't buy them from a rip off Canadian bike shop) then I suggest you pick them up but at $30 bucks they are a tad expensive.
Similar Products Used:
none, just standard grips that came with bike.
Graham
OVERALL
RATING
5
VALUE
RATING
5
Strength:
Look very smart. Very secure fit on the handlebar. The grip is really good, especially with gloves. The easiest component to install I've ever bought.
Weakness:
Maybe a little hard for some people.
The only weakness is that they are a little too hard. However, wear gloves and you'll be fine. They have been made slightly harder so that they last longer - much longer. This is not enough to knock off a chili though 8-).

Great value - excellent quality, easy to install, do the job well, and last for ages.
Similar Products Used:
Standard grips, DMR lock-on grips.
Chris Hallmark
OVERALL
RATING
5
VALUE
RATING
4
Strength:
Great feel, perfect density and diameter.
Weakness:
The first layer of rubber peels a little bit, but the feel is still good.
Great grips, I cant stand the feel of anything else. If you ride technical trails for long periods of time you will be thankfull to have such comfortable grips.
Similar Products Used:
ODI Rouge
wade
OVERALL
RATING
1
VALUE
RATING
3
Strength:
easy instalation
Weakness:
extrememly hard, and metal collars can cut fingers.
They look good, but thats about it. the metal collars on the ends that allow easy intallation and removal are located right where your hand rests on the bar. The result is, the rubber padding has almost no effect and your hands take a pounding. The really bad thing is, the metal collar has a sharp edge where the screw is recessed, which can cut the hell out of a finger....I found that out the hard way. Overall, I am changing them as soon as I get the chance!
Similar Products Used:
rocky grips
DARTHBLADER
OVERALL
RATING
4
VALUE
RATING
4
Strength:
They look freakin' awesome. They definitely have a sticky, grippy feel (but not in a bad way).

They also feel very solid under your hands. Confidence inspiring.
Weakness:
They're hard. You have an inner plastic "sleeve" that allows you to slide the grip onto the bar, with a fairly thin outer rubber grip. I had to tighten the clamps almost to the point of stripping to keep the grip from rotating on the bar. Remember, the hard (yet flexible)inner part of the grip allows you to remove or install the grips as you please. But in all honesty, once REALLY tightened, they're not going anywhere. I do believe however that if you deliberately tried to twist them, they's still turn no matter how hard you tightened them.

The above is just petty stuff though. My main complaint is the the surface of the grips seem to peel-off, and on the surface of the grip, you get what looks like black rubber "blisters". Almost exacly what it looks like when you get a blister on the palm of your hand and it pops, leaving flappy skin edges (I get these blisters from riding my bike I'm sure; I just can't figure out why they're always on my right hand only...hmmm). This happened after maybe only 2 hours of riding, but they haven't really gotten any worse.

They also make my hands go numb. I guess if you used lightly padded cycling gloves, this wouldn't be a problem. But I don't. Like I said, there isn't much padding.
Despite the very slight peeling/blistering, and the fact that they're the hardest MTB grips I've ever used, I still like the tacky, solid feeling of them. The rubber outer itself is soft, it's just really thin. I don't feel they're perfect but I like them. I'd recommend them.
Similar Products Used:
This is my first experience with a lock-on grip.
Curtis
OVERALL
RATING
5
VALUE
RATING
5
Strength:
Very gripy, they also hav a sticky stuff on them that helps your hands stay on but it doent make your hands sticky.
Get they them no matter wat skill level you are at. They Are some of the best grips out there.
Similar Products Used:
Norco and Axiom grips
RACE FACE ATLAS 35 HANDLEBAR|

(was )

$84.99




Buy Now

HT COMPONENTS AE03 BIKE PEDALS|

(was )

$160.00




Buy Now

ORBEA OCCAM M30-EAGLE BIKE 2021|

(was )

$3,999.00




Buy Now
HT COMPONENTS AE03 BIKE PEDALS

(was )

$160.00




Buy Now
IBIS MOJO 3 XT JENSON USA EXCLUSIVE BUILD

(was $6,000.00)

$4,200.00




Buy Now