Thomson Elite Dropper Seatpost
Available At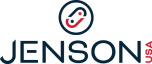 Best Price At

DESCRIPTION
Thomson has returned in full force with the Thomson Elite Dropper-Ex Seatpost, an answer to all the mountain bikers who abandoned the traditional Thomson seatposts for another brand?s droppers. Well Thomson heard your cries and have given to the cycling i
dwall42445
Strength:
Had mine for about 4 years and love it. It does need a little periodic maintenance. The seal that the dropper slides through became unhinged and I had to send it back to fix it. They did it for free and told me to lube the rubber o ring with a little grease from time to time and I have and it's never happened again. Never had it sag on me.
Weakness:
The dropper button that mounts on the handle bars seems to put a lot of pressure on the cable which makes the cable last about 6 months. Super easy to replace though. Way better than my Lev dropper.
Isa Clydesdale
Strength:
Bought used and had for the last 2 1/2 years. Has been bullet proof. Just kept working. Ridden about 2-3 per week for 2-4 hours each time
Weakness:
The collar comes loose every now and again that results in the post twisting L&R. Quick hand tighten and you're good to go
Price Paid: 285
Purchased: Used
Tony Clifton
OVERALL
RATING
1
VALUE
RATING
1
Weakness:
The seatpost failed immediately (sagging). Thomson's complete lack of customer service.
I bought the Thomson Dropper based upon the company's reputation for making well-engineered reliable products, as I use(d) Thomson posts and stems on all my bikes. What a total disappointment. The seatpost failed within a few weeks of use: it would sag approximately 10mm into its travel, just riding on level pavement. The worst part was Thomson's complete lack of customer service in response. Thompson said that because I bought the post from an online retailer, they would not warranty it, despite their admission that the product had failed. I'm replacing this with a Fox Transfer (which will hopefully be better) and have stopped purchasing Thomson products completely. Paul Components makes a better stem anyway. This is what happens when you screw over a previously loyal customer.
lebikerboy
OVERALL
RATING
5
VALUE
RATING
5
Strength:
Thomson quality, technology and reliability.
Weakness:
Making sure you buy from an authorized dealer is a no brainer.
No manufacturer is going to honour a warranty on their product
sold on the grey market...
Had a Fox previously and there just isn't any comparison...
Similar Products Used:
Fox DOSS
centralcoastkid
OVERALL
RATING
4
VALUE
RATING
3
Strength:
was great for about 6 months started to fail with the post not telescoping up to original postion and slow to rise mine stops short of the full extension
Weakness:
BEWARE !! Thomson will NOT honor the 2 yr warranty if it is purchased from an unauthorized dealer (basically online ) be careful to ask first if they are an authorized dealer. Thomson will charge you 100.00 to fix their product should you choose to deal directly with them
LISTEN FOR THE LOUD BANG , that will be Thomson svc dept. slamming the door in your face . note; value rating and overall rating only apply when it worked .....................very bummed.
will
OVERALL
RATING
5
VALUE
RATING
4
Strength:
bomb proof, smooth, american quality
Have had this post for about 6 months, no issues at all. Works great, super smooth action. Only complaint is cable routing, you need a brake noodle(not included) to avoid a big loop of excess cable housing on the front of the bike. On the seatpost side I added a hope dropper post clamp to neaten things up but housing still rubs the frame when the post is dropped. Add a little dirt and you have scratches/scrapes on the seat tube. Overall, very pleased with it. It's the first Thomson product I've purchased. Got a great deal online, paid less than 390.
Ned
OVERALL
RATING
5
VALUE
RATING
5
Strength:
This is my first dropper post and it has been amazing. I had the Thomson Masterpiece and many other Thompson products in the past. This is right in line with their usual top quality and customer service. It has taken my all-mountain riding to a new level. Infinite positioning with smooth and precise action.
Weakness:
It is expensive, but you get what you pay for.
This is the post to get for any trail or all-mountain bike. It is relatively light weight for a dropper and works great! So easy to use and beneficial to rides that I use it more than my front derailleur. Take your time setting it up on install and you'll love it. No hydraulics to mess with but instead a silky smooth cable and housing. Use two two 3M cable guides with zip ties on the top tube to mount the cable housing and use the floating guide included (works flawlessly). Also, don't over-tighten the seat collar on this or any other dropper post, will slow down action. I got the Thomson seat collar to complete the package and it looks great! This takes my riding to the next level.
Similar Products Used:
None, just Thomson Elite Setback and Thomson Masterpiece Setback....both rigid posts.
Gerald Calvert
OVERALL
RATING
1
VALUE
RATING
1
Weakness:
This post only lasted four months.The first indication of trouble was when the post would not return to full extension. The post started moving very slowly , then it stopped working completely.Went back to my traditional Thomson post. NOTE: This post was not exposed to excessive dirt or grim.
Took the post to my local bike shop where it was purchased new.Waiting on a refund !
Liteandfast
OVERALL
RATING
5
VALUE
RATING
5
Strength:
Thomson product. R&D. Lighter than most.
Weakness:
None yet, wish they made a 330mm posst too.
Excellent product I hope it lasts for years to come
sean
OVERALL
RATING
5
VALUE
RATING
4
Strength:
nice design, very smooth function, feels like thomson quality, 5" and light weight
Weakness:
instruction manual isn't ideal
I wanted to buy something made in the USA (was looking at the gravity dropper) my friend has it and likes it, but once i saw a review for the thomson i knew I wanted to check it out. very happy with my purchase
Similar Products Used:
Fox- failed quickly
SPECIALIZED BUTCHER GRID TRAIL 2BR 29" TIRE|

(was )

$59.99




Buy Now

RACE FACE ATLAS 35 HANDLEBAR|

(was )

$84.99




Buy Now

ORBEA RALLON M20 BIKE 2021|

(was )

$4,499.00




Buy Now
ORBEA RALLON M20 BIKE 2021

(was )

$4,499.00




Buy Now
IBIS MOJO 3 XT JENSON USA EXCLUSIVE BUILD

(was $6,000.00)

$4,200.00




Buy Now