KS E-ten Dropper Seatpost
Best Price At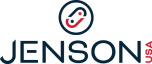 Available At

DESCRIPTION
Kind Shock eTen Remote Seatpost The Kind Shock eTen Remote Seatpost combines value and performance. Kind Shock is the first to admit that they produce the most expensive seatpost on the market, but they haven't abandoned their fans on a b...
reber
OVERALL
RATING
1
VALUE
RATING
1
Strength:
low price around 100.00
Solid design with descent ergonomics.
Weakness:
loose tolerances.
poor quality control
I received my ETEN dropper post this week and installed it on my fat tire bike. Initially before the ride it worked as it should . I went on my first ride this morning (temps in the teens) and at the end of my climb I went to drop the post and it would not lock down or up. Upon returning home it only got worse and now once depressed it will not return to the extended position. It also has a small amount of oil leaking from the area around the lever. It appears the cartridge has failed.
Similar Products Used:
X-fusion Manic, and Crank Brothers highline
M
OVERALL
RATING
1
VALUE
RATING
1
Strength:
its never worked well enough to note any strengths.
Weakness:
The entire product - failed right out of the box and failed again after having it refurbished.
BUYER BEWARE!!! If zero stars was an option, that's what I'd pick. Dropper post FAILED RIGHT OUT OF THE BOX and the only option provided by the company was to have it refurbished. The refurbished product FAILED AGAIN in less than a year AND ONLY AFTER ABOUT 5 USES. Again only option was to have it refurbished. My experience with KS leaves me wanting more from their products and their customer service. Will never purchase a KS product again. Unfortunately I purchased it through an employee discount (which really wasn't much of a discount) so I have no other option than to keep getting it warrantied. As a bike shop employee, KS isn't doing a whole lot to convince me that their product is worth the money. Just wanting to get the word out about the KS's SHODDY PRODUCT/CUSTOMER SERVICE.
Tunesoul
OVERALL
RATING
3
VALUE
RATING
4
Strength:
Affordable, aesthetically good looking, reliable.
Weakness:
It is slow to return to ride height when the temperature drops.
Here's a link to a video review I did on this post, feel free to check it out! Please hit the like button if you find the video helpful. Thank you, OCD Mountain Biking.
https://youtu.be/ywjXvvnB0Pg
ThomasBombadillo
OVERALL
RATING
2
VALUE
RATING
4
Strength:
Cheap.
Goes up and down.
Fairly easy to install.
Infinite adjustability.
Weakness:
Reliability.
Sensitive to temperature.
Heavy.
I have the 27.2mm version. I've used this post for about 10 rides now. It has worked reasonably well until the last couple of rides. Now after pushing it down, it will slowly migrate back up. And if the bike has been sitting in the sun, sometimes the post won't go down. I really liked the post while it worked. I probably need to send it back for repair. I may just trash it and try a mechanical post.
Similar Products Used:
None
Jim
OVERALL
RATING
4
VALUE
RATING
4
Weakness:
Weight, durability
This review is for the 27.2mm version of the KS eTen. I've only had it a short while, so I'm going to focus on installation and first impressions.

Buying:

The 27.2 eTen is hard to find. No one stocks it. I tried ordering online and had to cancel the order after a month when it still hadn't shipped and the website was giving me nothing but BS. Special ordered from LBS (for $30 more) and had it a few days later. (Yeah, yeah... I should have known better in the first place)

Installation:

The instructions are a joke. If you've applied wrench to bike a few times though, you can figure it out. Despite the straightforward design, there were two issues with installation.

First, attaching the cable under the seat. The only thing in the box to secure the cable after cutting to length was a crimp-type cable end. These are not meant to act against cable pull - they're only meant to prevent fraying. I pushed the lever twice and the crimp end popped off. So one of three things happened here. 1.) I installed it wrong. I don't see any other way it *could* have been installed. Even if I did, the fault lies with KS and the lack of instruction. 2.) There was supposed to be another part that didn't make it into my box. KS's fault again. 3.) I installed it as KS designed. Still KS's fault for a really terrible design that's guaranteed to fail rather than adding an extra 50 cent part. After checking around at a few LBS, I finally found something that would work. What's really needed is a knarp, but no one around here is into BMX so they're hard to find.

Second, the clamp for the lever is garbage. Unlike other KS droppers, the lever and clamp are plastic. They're also not ODI compatible. As for the lever, that's fine. The clamp needs to be stronger, though. Again, lack of documentation: there was no guideline for torque. I took it real slow since I anticipated this problem. 1/4 turn. Check. Still loose. Another 1/4 turn. Check. Still a bit loose. Another 1/4 turn... CRACK! I had a few options at this point. Option 1 was to grab the alloy/carbon version, and also gain ODI compatibility. Since I bought the budget dropper, you can assume I didn't spend another $60 there. By zip-tying the noodle to my shifter body, I was able to keep the now-permanently-loose clamp from rotating on the bars when I push the lever. Temporary fix. I also found a replacement (plastic *sigh*) clamp and lever on eBay for $5, which is on its way. At some point I WILL have to break down and get the alloy/carbon lever. That seriously undermines the whole budget/value proposition of this dropper.

Initial ride impressions:

It goes up. It goes down. What else needs to be said? I've never had a dropper before, so I can't compare. There's no noticeable play. It doesn't stick. It doesn't sag.

Summary: The post itself is outstanding and doesn't feel at all like a "budget" or "value" item. We'll see how durable it is, but I would give the *post itself* 5 chilis on both ratings. However... it does have the issues of cable stop and flimsy clamp I mentioned above. Because of that, I've knocked a chili off each. The cable end is a 50 cent part. I would gladly have payed an extra $20 for an ODI alloy clamp (I'll even keep the plastic lever) and given it 5 chilis for value. It's one thing to bring a budget model to market. It's another entirely to cut so many corners you actually DECREASE the value. I hope KS reads this and makes a running production change.

A bit of a mixed bag, but I *would* recommend this to anyone on a budget - especially if you have a 27.2mm seatpost and have limited options.
Jerry
OVERALL
RATING
5
VALUE
RATING
4
Strength:
Price, convenience
Weakness:
Weight, limited travel
Great dropper post! This came stock on my 2015 KHS Sixfifty 5500. Simple, cable actuated dropper post, works great. I've heard complaints about play in the bolt that secures the seat but mine has almost no play, nothing you notice when riding, and secures the seat well (the single bolt does have to be 'cinched' down, though). It is slower than some other posts out there but still plenty quick enough and not a weakness in my opinion - especially if you ever been 'sacked' by a dropper! Also, at about 100mm drop, some may think it needs more travel but it depends on the rider - I find it more than enough. Lets you drop the post for descents and raise it again for climbs and trails. It can be adjusted anywhere in its range which I prefer to 'stepped' droppers. No reliability issues but don't hang your bike from the ceiling; it does foul the action but if you do just let it sit for a few hours then cycle it several times and good as new. Just a great deal and a inexpensive, reliable option in a dropper post, I love mine and wouldn't hesitate to recomnend it to others.
Daniel Green
OVERALL
RATING
4
VALUE
RATING
5
Strength:
Does what it is supposed to at an unbeatable price.
Weakness:
Limited size availability.
I upgraded the seatpost on my Norco Faze 9.1 with the KS eTen. This is my first dropper post and I have ridden about 250 miles with it. It makes a world of difference. It has increased my confidence on the downhills. I ride mostly cross-country and light trail, but encounter some more technical sections and this makes riding unknowns much easier. With only 100mm of travel this post is not for everyone (especially downhillers), but for cross-country/trail riders you can't beat it for the price.
cameden
OVERALL
RATING
4
VALUE
RATING
5
Strength:
Cheap and it works. Looks stylish.
Weakness:
Little heavy, some play side to side, could be a tad longer.
Got my eTen set up and working smooth and here's what I have to say about it: first off it it's way cheaper then most so from the start it's got that going for it. It does feel a little heavy right out of the box but I expected that. It was pretty easy to set up and adjust. Worked perfect once my seat was on it. It does have a slight bit of wiggle side to side but it can't notice it while riding. So far it's seems to be doing want it should. Already it gives me so much more confidence and really does make my bike so much more convo entry versatile. I do wish it was a tad bit longer, not so much in the travel, 100mm easily gets it out of the way, but in the overall exposed length...it'd be nice to have my seat up just another inch or so....any idea if this is a really bad idea? What about just centimeter or two? So far it's working like it should and has made me a much more confident rider even after a few times out.

So, KS eTen, I'll give it a very solid B+, if it was a little lighter, a tad longer and a little less play in the seat it'd be a solid A. But you get what you pay for and it's well worth the money.
slapmackie
OVERALL
RATING
4
VALUE
RATING
5
Strength:
Price is right
Looks good
Weakness:
Weight
Hard to dial in
Slow action
For the money, I had to try this post out. Overall it's a worthy dropper and if you don't have $400 bones to drop on the LEV (which is my favorite dropper currently), then this would be the next best thing. For one thing, it works, and that's all that really matters right! I'm like everyone else, once I dried a dropper, it's hard to ride without one.
The only issues I have with the post (and they are minor, totally going to keep it and milk it for all it's worth), would be for 1, sort of a pain to get dialed in. It seems there is a sweet spot for setting the cable stop and it takes a few times to get it set. (Use the barrel adjuster!!!) Too much and it'll drop when you don't want it to, too little and it won't do anything and if it does, it's supper sluggish. Which brings me to 2. It does take a little more force than a high end dropper to push it down completely, also it's a little slow on the return. 3rd, only comes with a set back seat clamp. The clamp seams to work fine being only a one bolt design, but I do prefer a straight clamp, personal preference.
All in all I believe this post is worth every penny and then some. It does have a few minor issues but that's to be expected from a low end dropper. The only other low end dropper I have tried would be the old style X-fusion HI/Lo and in my opinion, the KS is definitely better, plus $100 dollars cheaper.
If you're looking to give a dropper post a try but on the fence, just shell out the $150 and give this thing a go, you won't regret it. If I ever have another $350-$400 laying around I will probably end up buying another LEV for my 2nd bike, but for the time being, the E-ten will be my dropper of choice!
Similar Products Used:
KS LEV

RACE FACE ATLAS 35 HANDLEBAR|

(was )

$84.99




Buy Now

HT COMPONENTS AE03 BIKE PEDALS|

(was )

$160.00




Buy Now

EVIL WRECKONING LB DEORE JENSON USA EXCLUSIVE BUILD|

(was $4,800.00)

$3,500.00




Buy Now
EVIL WRECKONING LB DEORE JENSON USA EXCLUSIVE BUILD

(was $4,800.00)

$3,500.00




Buy Now
ROCKY MOUNTIAN INSTINCT A50 BC EDITION SE 2020

(was )

$3,899.00




Buy Now