Cane Creek Ergo Control Bar End
Available At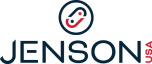 Best Price At

DESCRIPTION
Trick!These bar ends can work standalone on any MTB, but can also function asThe outer clamp for bikes equipped withThe ODI Lock-On grip system.The bar end replacesThe outer grip clamp. Ergonomic shape with generous rubber grip 168 g / pair 119mm long Aluminum construction with rubber grip surface
barnhorse
OVERALL
RATING
5
VALUE
RATING
5
Strength:
I have always used bar ends. These are the best I have had. Better than aluminum. Better grip and comfort. And they don't scratch the car when they hit it.
whtahtefcuk
OVERALL
RATING
4
VALUE
RATING
5
Strength:
I was getting numb hand on long rides... These solved it... good hand positions. Super fun to grab on steap climbs.

Love em.
Weakness:
Heavy... but worth it. I will be putting the new revision of this product on my new 29SS.

Weeeeeeeee.
Similar Products Used:
none
funnytanlines
OVERALL
RATING
5
VALUE
RATING
3
Strength:
ergonomics, leverage
Weakness:
weight, if you're obsessive about.
i've wanted these for years but they were hard to find where i live. when a pair finally emerged, i was torn between these and ergon grips, and had to come to terms with the price and weight of either system. chose these though and have no regrets. they add great comfort and leverage while climbing, without taking off too much width from my flatbar. great for long rides as well. i'm a bit worried about how long the rubber will last though.
Similar Products Used:
various standard aluminum bar ends, from old school L-bends to stubbies
Lax-n-MTB
OVERALL
RATING
5
VALUE
RATING
5
Strength:
Great feel, put my wrists right at the ends of the handlebars
Great handles with a nice shape and perfect arm placement
Doors0311
OVERALL
RATING
5
VALUE
RATING
5
Strength:
Comfortable shape and excellent grip in all weather conditions
If you are looking for a comfortable bar end in a smaller package these are for you. I also like the grip integration. It makes for a solid unit that has never sliped during climbs.
Similar Products Used:
aluminum bent style
pete
OVERALL
RATING
5
VALUE
RATING
5
Strength:
fantastic fit to hand, comfortable and stable. provide perfect hand position for trail riding, without getting fatigue in wrists and still look cool.Expensive but very high quality, this is an engineered product.
I have been trying a lot of differnt gear to achieve a ergonomic fit and the set up using the Ergo 11 bar ends has achieved this.
Similar Products Used:
regular bar ends
ClayB
OVERALL
RATING
5
VALUE
RATING
5
Strength:
VERY Comfortable! Look very nice! They stay put too!
Weakness:
None for me. Some say that they're pricey and heavy. As far as being heavy is concerned, maybe you should wait until you make it through puberty and you can manage a few more grams. Pricey? What? Have you seen how much money some of these guys spend on things. For something that comes into play every time you ride, $35 is hardly expensive if it provides you with exceptional comfort and application!
These bar ends are very nice! The nicest I've ever had or seen. They feel great and have a great grip. Several nice grip positions actually. In my opinion, Cane Creek has the bar end market tied up with these in the same way King does with the headsets. A really nice product with an undisputable quality of application!!!! If you're going with bar ends, it's the new NO-brainer!!!
Similar Products Used:
Many aluminum bar ends back in the college days.
Ward Tuttle
OVERALL
RATING
1
VALUE
RATING
1
Strength:
Can't think of any
I really did not like these bar ends. For me, the purpose of bar ends are to get your hands in front of your bars for climbing steep slopes. These don't do that. I found that I was just using the ends of them like I would a regular bar end, so I sold them and bought some regular ones. I guess it's just a personal preference.
Similar Products Used:
Regular bar ends.
mitch
OVERALL
RATING
5
VALUE
RATING
4
Strength:
very comfortable, tons of hand positions, look pretty sweet-rad on the bike, no uncomfortable posistions, very secure
I have had problems with bar ends not being comfortable in the past and the limited hand positions available.. like previously mentioned, very comfortable and just a bit too heavy
Similar Products Used:
mostly no-name bar-ends..
GARY OANDASAN
OVERALL
RATING
5
VALUE
RATING
5
Strength:
Multiple hand positions have reduced my fatigue when I am riding. The rubber compound gives a positive feel so i don't worry about slipping off the handlebars. They look cool on the bike.
Weakness:
The price was a little high but overall you get what you pay for.
Get some, you won't be sorry. Your comfort level on the bike will increase with these bad boys.
Similar Products Used:
Onzas, profiles, serfas (pile of crap)
IBIS MOJO 3 XT JENSON USA EXCLUSIVE BUILD|

(was $6,000.00)

$4,200.00




Buy Now

ORBEA RALLON M20 BIKE 2021|

(was )

$4,499.00




Buy Now

ORBEA OCCAM M30-EAGLE BIKE 2021|

(was )

$3,999.00




Buy Now
ORBEA RALLON M20 BIKE 2021

(was )

$4,499.00




Buy Now
ROCKY MOUNTIAN INSTINCT A50 BC EDITION SE 2020

(was )

$3,899.00




Buy Now