Niner Bikes S.I.R. 9 29er Hardtail
Best Price At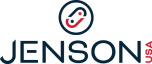 Available At
DESCRIPTION
Custom engineered steel tubeset for ideal function and ride quality
Custom bent double-butted Reynolds 853 DZB down tube
44mm Reynolds 631 head tube allows use of tapered or 1-1/8" forks
Niner BioCentric II Bottom bracket system and removable down tube cable stops allows clean singlespeed or geared setup
142x12 rear Maxle
Post mount brake bosses between seat stay and chainstay
Investment cast stay bridges and dropouts
ezweave
OVERALL
RATING
5
VALUE
RATING
4
Strength:
Laterally stiff, vertically compliant... kidding. The steel smoothes out the trail and has a wee bit o'snap you notice cornering. The "slacker-than-your-short-track-xc-whip" head tube combines with the rear thru axle to make it responsive, but not twitchy. The removable cable guides and eccentric bb (2015 model has the Bio-Centric II) are nice touches, if you ever want to go SS. Oh and the "Blaze Yellow" that is really almost chartreuse is pretty rad.
Weakness:
It's not super light, but it's steel, so a 20 pound racer isn't really on the table. The small only has one set of bottle bosses. The rear axle can be tricky to thread the first few times, almost as if they didn't face it correctly from the factory.
This is the hardtail I always dreamed of, but didn't think existed.

High praise, and we'll see how I feel about it after August's bevy of endurance races, but so far... dreamy.

I returned to XC racing after nearly 15 years of road and cross (and a few dabbling in DH, but that's a stupid story), and ended up on a super stiff, fairly light bike. It is a great bike if you're going to do USAC short-track style XC racing (which seems to be most of what USAC does). For an hour, that's tolerable. But I like big days. I like big training days (I rarely ride less than 20 miles even on my SIR 9) and I also like fun.

The SIR 9 delivers in spades.

I gained about a pound over my old bike (right now it's just under 26 lbs), but it's well worth it. The headtube is slack enough that my penchant for "hitting the interesting lines" (e.g. hucking every rock drop I encounter) rewards my "I used to DH, but now I am a skinny racer" style more than any pure race frame has and so far, on a 40 mile singletrack session, it doesn't beat me up like my old (well, not even a year old) whip did. Some of this I attribute to the RDO seatpost (worth it) and the fantastic SID XX up front, but the frame is still the protagonist in this tale.

On climbs, the steel lets you muscle the end a bit more. Technical switchbacks both up and down are easier to navigate. I know I am losing some "pure" efficiency but for my style (Laramie Enduro, Winter Park Epic 50, etc) it's more enjoyable. I like long races that have a bit of rigor in the trail and this bike seems destined for that. Having thru axles front and rear is no small thing: more so than any hardtail I've owned/demoed/borrowed since 1997 this thing is steerable. It could be me. It could just be "the" frame for me, but the first three rides I did on it, I PR-d every descent.

The steel also seems to handle landings better than the more common type of XC race hardtails. Instead of just kicking and bucking, it has a distinctive BMX feel. It's not full suspension or anything like that (I've had 7-8" travel DH whips and this isn't that), but it's much more "buttery" (if you can forgive a vague adjective) than any other hardtail I've mucked about with. Granted, I'm balancing this with my need for 3-6 hour races, but even there, if I see a nice 2-foot ledge to the right of the trail...

The SIR 9 seems to be quite the trail companion for my particular breed of lunacy. If any of this sounds interesting, it's well worth checking out. As for durability, I don't know... the shop I race for is in constant communication with Niner and if I have a question they get it resolved quickly. I will say that before they picked up Niner, I had problems getting technical info from the company directly (the hubs on my Niner branded wheels are Formula, but I had a time figuring out how to service them, even trying to visually match the shells was a dead end). Take that with a grain of salt.

This is a bit of a honey moon phase review, but I was just floored at how excellent this thing was in the first week I rode it. I spend 15-20 hours a week training/racing/ripping road and singletrack and I've gone through quite a few bikes doing that for years. I feel like this is an old friend come home, and will probably not get rid of it... until I have to pawn it for crack or something.
Similar Products Used:
Niner Air 9, EMD 9, Specialized Stumpjumper, Etc
Tom Sullivan
OVERALL
RATING
2
VALUE
RATING
2
Strength:
The only reason I'm giving this frame more than 1 star is that it rode quite nicely before the seat tube cracked...but it's steel so it should.
Weakness:
Durability.....I'm a guy in his late 50's who's been riding steel most of my life....almost 40 years. While steel frames can rust if not taken care of, they don't crack and they don't break. This one does. Mine broke....a good friend broke 2 . He switched to Ti...not sure which route I'm going yet. Just not a well made steel frame with a short (2 year warranty). Niner warranties they're carbon frames for 5 so I think that shows they're confidence...or lack of.. in the durablity of this frame.
If you're looking for a durable long lasting frame...which steel should be....look elsewhere. This isn't it.
PrairiePeddler
OVERALL
RATING
4
VALUE
RATING
4
Strength:
Looks, adjustability, niner service, and steel feel.
Weakness:
Eccentric BB and geometry (my preference)
I bought my niner in 2012. XT kit, Stans Arch w/ hope pro wheels, thomson components, and RS Reba 120mm. The bike is great except for the bottom bracket. I planned on riding gears and going to single speed later in the year so i wouldn't put too much strain on me knee early in the year (previous problem). The bike felt good except i had to clean and reseal the bottom bracket 3-4 times a season (went by niners recommendations on maintenance). It would constantly creak after a few rides no matter what i did. I like the bike until i rode my friends yeti big top. The yeti geometry is a little more slack and felt more comfortable to me on the flats and down hill. I think niner should incorporate more slack to their bikes because people that are generally buying steel aren't racing them every day they are just having fun with occasional races. Swapped frames with my buddy for a yeti big top. He likes the niner more so it must just be a preference. He's running it single speed now. The niner is easier on the back and but being steel is more supple than aluminum.
panzer07
OVERALL
RATING
5
VALUE
RATING
5
Strength:
Amazing ride for a hardtail, feels smoother than my old Ti Lynskey for less than half the price of TI. Climbs very well, Q15 rear axle makes it stiff, big headtube makes it track very well, love the screaming yellow color, handles the downhills with the best of them - maybe the best hardtail.
Weakness:
New bottom bracket with 2 lock bolts has to be torqued often or locktightened. Rear brake is a pain to adjust. Carbon fork that came on bike was not good at all in rough stuff or even moderate bumps - replaced it with Rock Shox Sid XX and made the bike really shine.
Got this 2014 model in singlespeed - full rigid and ditched the carbon fork after a handful of mtb rides - too harsh for my 48 year old hands. Still debating on making it a 1x10 to add versatility. With the Sid fork its the best hardtail that I have ever ridden, the 853 tubes really smooth out the ride Can see why this bike is so popular with an almost cult like following. Great bike!
Similar Products Used:
Specialized S Works, Lynskey Ridgline,
Brown Tree Snake
OVERALL
RATING
5
VALUE
RATING
5
Strength:
Ride quality very similar to titanium but at a fraction of the cost. The overall finished product is good and could use a more durable finish. The geometry fit me perfect and I really haven't even begun to tweak my position.
Weakness:
The finish of the frame isn't bad and I know it's a mountain bike so it'll see it's fair share of rock dings and such but after my first ride there were small chips in the finish. Same thing happened on my Niner Air.
Insanely agile and super comfortable but a little on the heavy side. This bike handles as good as any of my other 29ers if not up there with the best.
Similar Products Used:
Lynskey Pro 29, Trek Superfly Elite, Niner Air 9 and a Trek Rig
S.O.B.
OVERALL
RATING
5
VALUE
RATING
4
Strength:
This is not your papa's steel. This frame is relatively light for a steel frame @ ~4.5lbs (2042g). Love the clean lines of a steel framed bike.
Weakness:
Some might say the ebb, but I prefer this to sliders. This particular frame is set up with gears, so the ebb is a non-issue. No weakness that I can come up with and I have had this bike for almost a year now.
I always use to joke, Steel is real...real heavy! Not so much the case with the SIR 9.
Purchased this bike as a backup/wife's bike...built up geared (1x9) to be used by me on occasion in place of my lighter (stiffer) Scandium One 9. I was impressed that the frame was only ~1.2 lb (or ~540grams) more...what was amazing is how it felt on the trail. I took it to a familiar trail, very rooty, rocky, bumpy...it was noticably smoother, and with the components almost identical to the One 9, it was only ~2lbs heavier. Did I notice the weight? Sure I did, when picking it up to place on the car rack, I did not feel it on the trail...I thought maybe I did on the climbs, but that could be the placebo affect of knowing you are riding a bike 2lbs heavier than your normal ride. Love the bike and will certainly use it in the future where a geared bike makes more sense (like trails with steep, grainy climbs)...other than that, it will serve as my wife's main ride (glad we ride the same size bike). :)
Similar Products Used:
Misfit Dissent, Niner One 9
spencerfrater1
OVERALL
RATING
4
VALUE
RATING
4
Strength:
Comfort, response, enjoyment
Weakness:
Price and paintwork
This is my favourite frame so far. Running it singlespeed rigid at the moment, but have used a Reba fork on it as well. It is springy so you don't really need suspension, whips around singletrack and is responsive into turns. I know people have had problems with the EBB but I only experienced this on the first few rides. Then I tightened the EBB bolt more than recommended (being careful) and I have not had a problem since. Running the EBB in the 5-o'clock position on the drive side.
The only reason it loses a chili overall is on the price and paint job. It is an expensive frame here in the UK at £869 ($1400). The paint seems to wear away very quickly - it is soft and thin. But these are small factors when you have in your posession one of the best steel frames there is! No regrets in buying it.
Recommended to anyone serious about biking who will appreciate a top quality steel 29er frame.
Similar Products Used:
Rock Lobster steel frame
rob1208lv
OVERALL
RATING
5
VALUE
RATING
4
Strength:
strong, a work of art, easy to change from gears to SS
Weakness:
kind of heavy (but its steel), EBB can be a pain sometimes, little pricey
I currently have mine set up SS. After the first ride my EEB came loose, I followed all the recommended install instructions and haven't had a problem sense. I was riding a Jabberwocky prior, that bike was stable, but the SIR9 is easier to throw around on switchbacks and the steel feels more plush, and nimble, Plus I could never run gears on my Jabber for bike packing. I also Had a Niner AIR9 that bike was fast, but it bounced me around all over the place, I prefer the Steel. The Niners Geo seems to fit me the best.
Similar Products Used:
Vassago JabberWocky, Niner EMD, Niner AIR9
Duncan
OVERALL
RATING
5
VALUE
RATING
5
Strength:
A mile eater, the most comfortable, most versatile frame I have ever owned. All day comfort, EBB, spot on Niner geometry, great cockpit position, nice to look at, gives a fluidity of riding joy (ahem).
Weakness:
EBB can be a pain, paint chips easily (seems common with steel MTBs)
I love this bike, I really love this bike. I have done more 80-120 mile off road rides on this bike than any I have owned before. Due to carpel tunnel wrist problems I never thought I would be able to ride a ridged bike ever again & have not for the last 15 years....... until this frame, fork & the 29er wheels. It's not a race bike, it does flex a bit but that is why it is so nice to ride at other times. I also have an 11 speed Alfine hub, flow rim & dt rev spokes I sometimes use.... takes twenty minutes to swap it over. I have just done a three day mini epic across some rocky & some smooth hills carrying my gear & this bike just lapped it up giving superb grip on climbs & controllable speedy down hills. I also have an Air Nine carbon which with the tapered ridged forks is outrageously fast & has xc handling I have never experienced before (better than the sir), But........... if I had to get rid of one, it would be the Air carbon.
If you could only buy one bike....... buy this & book a respray for four years time !!
Similar Products Used:
Kona unit 2-9, Niner Air Carbon, Salsa Mariachi, Spesh rock hopper 29, Omega TI custom 29er
Niner Rider
OVERALL
RATING
4
VALUE
RATING
4
Strength:
Very comfortable, Light for steel, SingleSpeed or Geared option.
Weakness:
Top Tube Frame Gusset is prone to rust prematurely.
Well, the user name says it all. I fell in love with this bike the first time I demo'ed one. It was set up as a Single Speed. I ended up ordering a Godzilla Green Medium frame and all the components to build a great rider/racer. I've switched back and forth between SS an geared quite a bit. So much so that I have two rear wheels built up for an easy swap. Currently it is running a 1x9 set up with X9 Twisty. Love the bike. Very fast and comfortable. Not as comfy as the Pugsley, but nothing is really.

Now for the bad. I have recently noticed a major design flaw with the way Niner installs the top tube gusset. It is not welded all the way around. (Or sealed). They rely on the paint to create the seal. But because this is where two radius-ed components meet (top tube and gusset) the paint does not always fill the gap between them. My frame has rust along the back edge of the gusset and you can begin to see bubbling about 1/4 inch from the edge. After I noticed my rust issue, I looked a a new bike in the showroom and sure enough, there was a visible gap between the gusset and the top tube where the paint left a "void". In the course of about 2 years, moisture has found its way into this void and started to rust the gusset significantly. The bike has never seen rain and is always stored inside. My thoughts on potential causes of moisture in this area would be sweat. Obviously a great deal of sweat finds it way to this area as it is directly below your head! When I purchased the bike I had it completely frame saved, but obviously this area was not reached as it is outside of the top tube.

I would recommend anyone who has a SIR 9 to keep an eye on this area. If you have a paint void, fill it now. If you have rust already developing, see if you can sand just the edge and apply paint/sealer, etc. If you have as bad of an issue as my gusset, well it may be pricey to fix. Since it is a major structural part of the frame, I am keeping a close eye on it.

I brought this to the attention of Niner (4/2/12 via the warranty e-mail), and have yet to hear their response. I know it has only been a day, but I will update the review once I hear their response. This is a good way to test their responsiveness to customer/product issues!
Similar Products Used:
Karate Monkey, Pugsley, Stumpjumper
SPECIALIZED BUTCHER GRID TRAIL 2BR 29" TIRE|

(was )

$59.99




Buy Now

ROCKY MOUNTIAN INSTINCT A50 BC EDITION SE 2020|

(was )

$3,899.00




Buy Now

EVIL WRECKONING LB DEORE JENSON USA EXCLUSIVE BUILD|

(was $4,800.00)

$3,500.00




Buy Now
RACE FACE ATLAS 35 HANDLEBAR

(was )

$84.99




Buy Now
SPECIALIZED BUTCHER GRID TRAIL 2BR 29" TIRE

(was )

$59.99




Buy Now