Niner Bikes AIR 9 RDO 29er Hardtail
Best Price At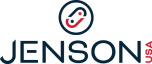 Available At
DESCRIPTION
Competition is your oxygen. The Air 9 RDO is your answer. Niner's flagship racing hardtail reaches new, ultra-refined heights.
The new Air 9 RDO is a product of almost a decade of refinement and testing, courtesy of Niner's racing and engineering programs. Riders will see the results of a 10 year refinement process in everything from geometry to the carbon frame design to the technical details. The shapes of our Air 9 RDO frame draw from our long history in carbon fiber design – in particular from our experience in building light, strong hardtails with velvet off road ride-quality. The rigid sides of our signature downtube and top tube shapes maximize torsional stiffness, with buttery smooth ride quality achieved via the flat sections on each tube, which act like leaf springs. Chainstay and seatstay shaping also benefits from our years of hardtail expertise – they are one hundred percent designed for weight savings and ride quality via a minimalist carbon layup that, because of our RDO carbon Compaction process, still meets the most rigorous standards for mountain bike safety.
jotasaxa
Strength:
Lightweight, fast, stiff, and responsive. Climbs like nothing I've ever ridden
Weakness:
The thin rear triangle makes me nervous.. but hey, send it!
Price Paid: 4000
Purchased: New
Model Year: 2019
jim
OVERALL
RATING
5
VALUE
RATING
5
Strength:
23 lbs all stock without pedals - 2 star build kit, climbs fantastic! Razor sharp handling on tight singletrack ,looks very sexy, fast fast fast! Stiff but does not beat the hell out of you on downhills.
Weakness:
Niner is shooting themselves in the foot putting a heavy maxis ikon 2.35 on front - 775 grams while the rear in 2.2 is 550 grams or half pound lighter. Get another rear to use on front - under 23lbs. The top tube can be destroyed in a bad crash if you do not check right shifter for clearance, need to run spacers or riser bars to keep this from happening or point your shifter sky high. Stock niner saddle is a brick, pitch for comfort and get the old wtb seat that used to come on niners
Great bang for the buck, $3,000 for 2 star build , a few upgrades and ready to race xc , no excuse bike that is fast, light and handles like a dream. STX 1X11 works great and brakes are awesome as well. Got large- I am 6' even and bike fits great, got RDO handlebars to replace the narrow alum bars to really transform bike into a rocket uphills when standing up. Love the bike!
Similar Products Used:
niner jet 9, rip9, sir singlespeed, Lynsky hardtail and specialized rockhopper expert
Donovan
OVERALL
RATING
5
VALUE
RATING
5
Strength:
Light, compliant, great handling and super fast. Best looking 29er out there!
Bought this frame coming from a FS 26 Stumpjumper, first wanted to buy an S-Works Stumpjumper 29er HT but decided against it after test riding the Air 9 RDO, I built mine up with full XTR, Syntace P6 Hiflex seatpost,Stans Arch ZTR rims, Formula R1 brakes,RockShox Reba RLT fork just to name a few parts. This bike is super comfortable and quick even on hairy downhills. It has a slightly taller bottom bracket than the the S-Works SJ and does not get near as much pedal strikes. Bike performs flawless on any type of trail, even handles great around tight switchbacks. Love this bike and it gets a lot of attention on my local trails. Definitely recommend it for anyone looking for a Racing hardtail. Worth all the money!
Similar Products Used:
Specialized Stumpjumper, Santa Cruz High Ball
D Rock
OVERALL
RATING
5
VALUE
RATING
5
Strength:
Its a Niner, everything else
Weakness:
None that I've found
This bike is amazing. Mine is a custom build with RDO seatpost and stem, XTR drivetrain and I9 wheelset with Stan's Arch rims. I can't imagine a better hardtail for ANY use. It is super light and stiff for racing but the compliance of the frame and RDO seatpost make it comfortable enough for all day trail riding. I'm 6'2" and with all this hype about 650b, I can't imagine them being better than this bike for a rider my height. It may not be agile enough for some riders but I've always appreciated stability over agility. That being said, I don't find the handling slow (I'm running a 100mm fork) and if I can't negotiate tight corners, It's my fault and not the bike. It may not be cheap but with Niner's excellent customer support, I feel this bike will last a long time, and that's a good thing. This bike has renewed my love of the hardtail.
Lance Armstrong
OVERALL
RATING
5
VALUE
RATING
5
Strength:
Incredibly Light, Stiff, Smooth, Compliant. Custom or one of the build options the bike is amazing! The 4 star XO build is by far the cheapest thing out there for everything you get; full XO groupset, AC Race 29'er Wheels and a Fox CTD Kashima fork, the bike not only looks mean, but puts its money where its mouth is. Should be a fast race season with this machine!
Weakness:
My personal bike; the 4 star XO build has a Sram 1050 cassette, that's X7 on an XO bike. At least bump it up to an X9! Otherwise for the frame absolutely none.
Overall my RDO has done a wonderful job of turning me into a true believer that Niner is the BEST in the business when it comes to 29'ers. It races up hills like nobody's business and dances across the trail bringing it all together into one unstoppable race machine. The geometry feels perfect when matched with the wide Niner carbon bars, and the weight of this frame is very light at approx. 1100 grams! It absorbs trail chatter without complaint and is super stiff on the climbs, leaving an outstanding feeling that every watt of power is being transferred into forward momentum! Anyone looking to step up their game seriously on the race track or local ride should consider this bike! Be warned: although the carbon is excellent at absorbing trail chatter, it definitely doesn't replace what a full suspension bike can do in terms of long term comfort. If you can handle the rigours that come with ANY AND EVERY hardtail, this is a sweet pick out of the bunch! This bike is truly a Niner masterpiece!
Similar Products Used:
Nothing carbon, but I raced a Cannondale Flash 2 29'er Alloy last season which I had heard had very good 29'er geometry.
switchbaxr
OVERALL
RATING
4
VALUE
RATING
4
Strength:
Superb styling and craftsmanship. This is the Pininfarina in design of Mountain Bikes.
Stiff, light and nimble.
Handling is precise and dialed.
Climbing is this bike's forte...PR's await you on your local climbs.
Adroit on smooth non-techie singletrack and big fireroad climbs.
Did I mention amazing craftsmanship and design? This bike makes you drool just lookin' at it.

Weakness:

Not rear wheel travel...duh it's a hardtail! Though this offers a compliant ride for a carbon frame, it's still too rough on my old body for long trail rides.

Although this 29er was more responsive than I had anticipated, I felt it was still a tad slow on the tight and twisty stuff, perhaps a function of the big wheels and my limited time on the bike.

I had a chance to test ride Niner's Air 9 RDO and for anyone who wants an all out, simple, super light weight, minimalist and beautifully crafted epic climbing and cross country racing machine, this is your ride.

Get it if:
You're young, supple and sturdy.
You want to knock minutes off your Strava PR's for local climbs.
You crave looks and attention of fellow lusting bike aficionados.
You got some $$$ burning a whole in your pocket and you already have an DH rig, All-mountain rig, and a unicycle and you've been on the fence about getting a cross bike and can't come to terms with riding on any tires less than 2.0's.
Jon Angelovich
OVERALL
RATING
5
VALUE
RATING
5
Strength:
Light, Compliant, Responsive, high spec build (limited),
Fast, Fast, Fast
Does what you tell it to do
The ability of the bike is far greater than my ability
Weakness:
I have not found a weakness yet
As expected, you need to have a decent fitness level to endure the stiffer ride of a hardtail


I purchased this bike in late August (2012) after much research and debate.
At first I wanted a full suspension so i could rip up the technical stuff (and not my body)
Then I wanted a hard tail that would tear up the flats and hills.
Being that I am still young and adventurous I went with the hard tail.

After reading reviews of the AIR9 Carbon and its issues with the bottom bracket, I can say this bike does not experience the same issues. If I pedal, the bike goes, and does so quietly (and with little effort).

This bike is also very compliant. If ridden correctly (to the definition of what i consider correct riding), the bike does not beat you up and I actually end up less sore (in the back, shoulders, etc.) I actually feel like I have rear suspension at times (29 inch wheels help). I was somewhat worried about the ride of a hard tail, but do not regret my decision as I feel I actually force myself to use better technique (for navigation of obstacles).

The geometry is awesome. Even as a taller rider (and higher seat), I never feel in danger of sending myself over the bars. I can descend with confidence, and the bike does not feel like it is taking a bunch of damage.

When you need power, it is there. Sometimes you need a quick surge to navigate an obstacle. If you hit the pedal, you have power. I have never failed on the obstacle because the bike didnt do its job. Sometimes it may do its job too well and get ahead of me.

I have taken the bike on several decent road rides (40+ miles), with steep and long hills. Even with 2.25 Racing Ralphs, the bike glides very nicely.

I am more than satisfied with this bike. I will say that it probably is not for everybody as it begs to go fast, and may get away from you if you dont have the required skill. However, if you have the skill and confidence to push the bike, it will do exactly what you tell it (in my experience). Whether you like to ride on the road, ride smooth trails, or tear up rough singletrack, this bike is more than adequate. It also gets a lot of looks (green).


I could probably ramble on, but its not necessary.

This is an awesome bike, and I would encourage anybody who has the money and is on the fence to go with it. If you are even looking at this bike you have probably ridden a hard tail, so there is no question you will be satisfied.




SPECIALIZED BUTCHER GRID TRAIL 2BR 29" TIRE|

(was )

$59.99




Buy Now

KS LEV INTEGRA DROPPER SEATPOST 2020|

(was $299.00)

$269.10




Buy Now

ORBEA OCCAM M30-EAGLE BIKE 2021|

(was )

$3,999.00




Buy Now
KS LEV INTEGRA DROPPER SEATPOST 2020

(was $299.00)

$269.10




Buy Now
ORBEA RALLON M20 BIKE 2021

(was )

$4,499.00




Buy Now