Niner Bikes JET 9 RDO 29er Full Suspension
Best Price At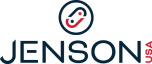 Available At
DESCRIPTION
Niner carbon comes with a guarantee of strength, quality and technical expertise. To improve on a frame that has already surpassed rigorous testing parameters, we had to start at the very core, via Niner's new RDO Carbon Compaction System. Now used throughout the Niner carbon lineup, this CCS utilizes rigid internal molds and results in tighter, more consistent compaction of the carbon layers, yielding increased precision in wall thickness and significantly reduced resin pooling in the final product, allowing us to aim for better ride tuning, increased strength and durability along with the weight reduction that results from a more efficient process. In the Jet 9 RDO, this new system has resulted in a weight reduction of 70 grams while maintaining all standards for strength, stiffness and durability.
pedaler845
OVERALL
RATING
5
VALUE
RATING
4
Strength:
Suspension. XT Build. Looks. Ride quality.
Weakness:
Cable routing: theyve made improvements for my 2014, but still the internal routing sucks. My housing lasts about 4 months because it gets chewed up where it enters the front of the bike. It takes about 3x longer to replace the housing too -the fork and swingarm get dropped.
Great riding bike. I use it as a trail bike and it is well suited for Northeast technical trails. Not too low bottom bracket. I dont notice any problem with the 17.9" chainstays.
Similar Products Used:
MCR Anthem Trance
centralcoastkid
OVERALL
RATING
5
VALUE
RATING
5
Strength:
strengths ??? its a niner what more do you need than that ?
Ive owned it for about 8 months now and while Im not a maniac on it Ive taken some hard falls with no damage. its such a blast to ride the climbing ability is great....... it just handles great . after looking at other bikes Im glad I decided to spend the money on this frame and build .
Joe Eustaquio
OVERALL
RATING
5
VALUE
RATING
5
Strength:
Extremely light frame. Smooth soft ride qualities. Internal cable routing. Stout/stiff when standing
Weakness:
Paint is not so durable. Slightly compact feeling, so get the right size/stem
Just a joy to ride. Came back to niner from a SantaCruz Tallboy... and man, is the Jet 9 RDO lighter!! Just feels more playful. Easier to throw around the trails. Rear suspension is (dare I to say) smoother than the Tallboy. Just in love with the bike. Very confidence inspiring.
Similar Products Used:
Santcruz Tallboy, Giant Anthem X 29er
Earthpig
OVERALL
RATING
5
VALUE
RATING
4
Strength:
Everything. Comfort, positioning, versatility, speed, climbing, descending, design....thing even looks fast standing still.
Weakness:
MSRP frame cost. Good thing I picked mine up for less ($2000). But, you do get what you pay for. Lack of guides for a dropper post cable.
By far and away, the most expensive frame I've ever purchased - and worth every single penny. Probably the best "all-rounder" frame I've ever ridden. Build it however you want - fast XC or trail. (My build is the latter - 120 fork, 2.3 tires, XT components, KS Lev dropper post. About 28.5 lbs.)No, it's not a DH bike or an #ENDURO bike (I'm so sick of the word #ENDURO I could puke), but if you like to ride trails of all sorts and ride them hard, this is the frame for you. I've put this thing through the ringer and it just eats it up and says "that all you got, old man?" If I could have just one mountain bike (and this is one of 3 in my garage), this would be it. Buy it, ride it, thank me later.
Similar Products Used:
Other FS 29'ers I've owned - Jet 9, RIP 9, Bandit 29, Covert 29.
Scott Rasmussen
OVERALL
RATING
5
VALUE
RATING
5
Strength:
Stiffness, Lightweight, climbing ability, descending ability, ability to hold a tight line, overall looks and quality
This is the first review I have ever written for mountain bike, and have been riding for 17 years.
Wow what a bike, by far the best I have ever owned, I have constantly broken all my P.B's every track I've rode.
I generally like to ride aggressive XC tracks and in the past was not a big fan of the long climbs, but now climbing is easier so it does'nt bother me, this bike has made me want to get fitter and ride as much as possible, the roadie I own has not been used since I bought this rig, I highly recommend using a good carbon wheel set as it makes the acceleration second to none for a dually, I also like the geometry with a 120mm fork up front
A mate of mine has just bought one last week, I was on his first ride the other night, he also could'nt believe how well it suited him and had a smile on his face the entire ride
Would not swap it for any other bike.
Similar Products Used:
Giant Anthem, Trek Fuel 9.8, Trek Superfly, Santa Cruz Tallboy
Richard
OVERALL
RATING
5
VALUE
RATING
5
Strength:
I swapped my RIP 9 for the JET 9 RDO. The RIP was a beast. Felt the RIP would roll over a parked car while descending if I aimed it that way. Since I ride mostly technical cross country I decided to go for a lighter bike with less travel. The JET 9 is a perfect balance. The more I ride it the more I love it. Light, fast uphill and even thought it does not have the travel of the RIP it was perfect for what I ride. Also the bike corners very well and feels pretty close to my VPP suspension on my old blur (no pedal bob).
Weakness:
Not as plush as the RIP and not as fast downhill.
For me a perfect bike, when I got the first frame it had a factory flaw, the boys at Niner reacted within a week to get me a new frame. They are the best.

What makes the bike perfect?
1) Light and stiff (stiffer than the RIP even)
2) Suspension works well (like VPP).
3) Fast uphill
4) Floats over everything downhill.

The more I ride it the more my other bikes are being ignored.

Richard
teamXXL
lonefrontranger
OVERALL
RATING
5
VALUE
RATING
4
Strength:
Climbing, handling, suspension balance, superb tracking on sketchy loose descending. Stout and predictable, the faster you go, the better it handles for sure. Beautiful frame is a work of art. Love the fact that they ship with OEM frame protection. Nice little details on the graphics and finishing just confirm you're buying top end equipment.
Weakness:
definitely not a bike for the budget minded. cable routing on the 2012 frames is challenging but if you read the instructions carefully it's not that bad. I understand they've changed the routing for the newer frames. The bike won't build up "stupid" light but it rides so much like a hardtail it doesn't much matter - it doesn't ride "heavy" at all, and I'd rather have it built to last.
I've always preferred DW-link type suspension platforms and this is my first 29er. I am a smallish (5'4") woman and wasn't entirely sold on the 29er koolaid until I test rode some last year. I needed something to help me with the chunky, nasty descents in the local MTB series - problem totally solved. The only minor issue I see is that the bike is significantly "faster" than I am - it just begs to be pushed and it is inspiring me to be a better rider, or kill myself trying. I notice I've attempted a number of lines this year that I wasn't confident enough to try on my Anthem 26er. The faster you push it, the better it handles. I even started racing it in my local short track series in lieu of my 26er hardtail, and it handles significantly better even in the pump track. My husband and I got a matching pair and built them exactly alike. The SID XX fork balances nicely with the Fox rear shock. Suspension platform feels significantly "tauter" than my Anthem's did, and it took a bit of getting used to at first, but this is not a bad thing IMO. It climbs WAY better locked out, and tracks downhill like a guided missile. It's the first dual suspension bike I've ever felt comfortable climbing out of the saddle on. My husband spec'd the RaceFace Next 38/26 2x10 cranksets and I was a little worried about being over-geared but so far I haven't needed anything lower because it's so easy to just romp on.
Similar Products Used:
Anthem X 26er, Santa Cruz Tallboy C, Specialized Epic 29 (test rode), Anthem 29er Carbon, Gary Fisher Superfly 100, too many 26er hardtails over the years to remember, been racing MTBs since 1992.
Loren Frank
OVERALL
RATING
3
VALUE
RATING
1
Strength:
None yet, but I'm optimistic....
Weakness:
The bike doesn't exist...
I test rode a number of bikes from Santa Cruz, Yeti, Giant and Niner and the Jet 9 RDO was definitely my favorite. Among other strengths was its responsiveness and low center of gravity.

I placed an order at my LBS in mid-March, and they were told it would arrive no later than mid-April, which seemed long but tolerable. Now it's early May and Niner hasn't even responded to calls from the shop. Sigh.

I think I will love it once it arrives, but my suggestion to others is to strongly consider other brands unless the model they want is in stock at their shop.

Luth
OVERALL
RATING
5
VALUE
RATING
5
Strength:
Handling - it is like riding a long surfboard, that is still light and responsive enough to flick.
Stiffness - it goes where you put it and stays there.
Durability - took mine on six weeks of varied riding. I put it through the wringer. Doesn't gleam like it used to, but it performed flawlessly in a wide range of trails. The rockiness of Downieville, the steepness and speed of Mt. Seven, the endless climbs and tight, off-camber singletrack of Oakridge, the unrelenting sidehill of the North Umpqua, the beat-out trails of Santa Cruz, the flowy trails of Tahoe, Bend, and Revelstoke, (and the illegal ones in Santa Cruz), and the variety of Fernie. It's built tough.

Suspension is close to perfect. A little bit stiff, which is great for climbing, but it still opens up to handle the high speed hits you'll take on it.

And it is beautiful. Most high end mountain bikes are well designed tools. The Jet 9RDO is a blend of a perfectly crafted tool and functional art.
Weakness:
Tight switchbacks - still can't get around them like I could on my first generation Trance 1, or Kona hardtail.
Price. Less expensive this year though if you look around.
And cable routing. Out of the box, the shifting wasn't perfect. Had to get it redone by my LBS. Good now.
I think it is a perfect machine. When I get a bike, I research it based on what I've had, what I've liked, what I want to do, and the fact that I ride it for at least five years. It came down to the Niner, or a Santa Cruz Tallboy LT in carbon, or the unattainable Specialized S-works 29'er. I have always liked DW-link based suspensions, and the Niner was the closest to that design.

It might be a bit stiffer than other bikes on the small hits and while pedaling, but it is built to go fast all day. With the two different wheelsets I can either race it, or go for a 50 mile backcountry ride. It works in both environments. I've been mountain biking for almost twenty years, drive a Tacoma that is that old, and don't own a couch. I invest in my mountain sports equipment, and the Niner is what I think of as perfection in a backcountry trail bike that can be enduro raced.
Similar Products Used:
the original Trance 1 - rode it for seven years
Specialized 29'er - nice rental bike to test ride the bigger wheels
A few different hardtails built to race/trail bike spec. The Kona Kula was the best one of the lot.
Niner Nation
OVERALL
RATING
5
VALUE
RATING
5
Strength:
Nice Geometry, CVA platform works great and awesome looking bike. Very light, responsive and can handle all the trails I throw at it.
Weakness:
Cable routing is a little complicated and if not done right, it can cause ghost shift when hitting bumps on the trail.
This bike is awesome, it has made me a much better rider. I had a Ibis Mojo SL which was a great bike as well but the Jet 9 RDO blows it out of the water. It climbs very efficient and descends even better by blasting thru rock gardens as if they were flat. Expensive? Yes and the "you get what you pay for cliche" does apply.
Similar Products Used:
Ibis Mojo SL, Yeti 575 and Giant Anthem X29er
ROCKY MOUNTIAN INSTINCT A50 BC EDITION SE 2020|

(was )

$3,899.00




Buy Now

IBIS MOJO 3 XT JENSON USA EXCLUSIVE BUILD|

(was $6,000.00)

$4,200.00




Buy Now

ORBEA OCCAM M30-EAGLE BIKE 2021|

(was )

$3,999.00




Buy Now
ORBEA RALLON M20 BIKE 2021

(was )

$4,499.00




Buy Now
RACE FACE ATLAS 35 HANDLEBAR

(was )

$84.99




Buy Now