Feedback Sports Velo Cache 2 Bike Column Tools
Best Price At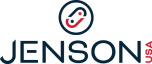 Available At

DESCRIPTION
Ever tried storing a bike in an apartment? Needless to say it can be quite frustrating -- especially when you have more than one. The Feedback Sports Velo Cache Storage Rack makes life easier for those of us without garages, offering a safe, secure, and attractive way to store two bikes easily.The Velo Cache?s black or silver anodized aluminum main column and cradles have been carefully engineered to provide years of dependable and stylish storage. At home in your living room or your garage, the Velo Cache?s free-standing, three-leg design won?t mark walls or ceilings and holds up to 80 pounds (given the bevy of affordable sub-18-pound bikes nowadays, that?s more capacity than you?ll ever need).The Feedback Sports Velo Cache Storage Rack comes with two sets of heavy-duty steel arms with soft rubber cradles that protect your bike?s finish while holding it securely. The arms are independently adjustable and can hold bikes of all shapes, sizes, and styles -- even sloping top tubes are no problem for this stylish storage device.
Joe Azero
OVERALL
RATING
5
VALUE
RATING
5
Strength:
Great looking, sleek, light, easy to use, easily assembled, tough.
Weakness:
The stand will supposedly hold up to 4 bikes. Only 2 arms come with the stand, the other 2 must be separately purchased. I cannot find a dealer online to sell me the 2 arms.
A solid value, one of the best bike accessory purchases I have made.

Hard to come by, but if you are considering a storage rack, this is the one to get.
Similar Products Used:
none
Kenneth Leung
OVERALL
RATING
5
VALUE
RATING
5
Strength:
Easy to Assemble, Sturdy, Versatile, Light-weight, Simple + Effective, stylish
The simple design, combined with amazing quality of materials/workmanship makes this stand very versatile (works with an extremely wide variety of frames), very stable, and great-looking all at the same time.
Similar Products Used:
Leaning against a wall. Using my Ultimate Repair stand as a storage stand.
Luis
OVERALL
RATING
5
VALUE
RATING
5
Strength:
Holds bikes nice and sturdy, Its not flumsy or clumsy with weight of the bikes..
Weakness:
None. It would be nice if it was available in different colors
You put it up against the wall out of your way bam! your done. Easy to assemble. I've got mind in the living room it looks great, always getting compliments on how stylish it looks. Im givin this bad boy Cinco Flaming Burritos...
Similar Products Used:
Home make wood stands, the old hook in the ceiling to hang in the garage look.
Oliver
OVERALL
RATING
5
VALUE
RATING
5
Strength:
It stands by itself (no need to mount to a wall), arms are adjustable and it's very sturdy.
I like the stand because it's very sturdy, holding 2 bicycles securely. Also, you don't have to mount it to a wall in any way. An excellent stand!
Similar Products Used:
Performance brand wall-mounted & ceiling-tensioned rack
richard
OVERALL
RATING
5
VALUE
RATING
5
Strength:
great quality of parts, flexibility, great company/customer service!
i have my road bike and primary mtn bike (sc superlight, tough frame geometry for a rack) on this. the rack is made well and is flexible enough so that my superlight sits on it no problem. had to replace a couple of minor (rubber bumpers) parts and the company was fantastic to deal with. i have zero reservations recommending this, or any product, made by ultimate...
Similar Products Used:
performance
HT COMPONENTS AE03 BIKE PEDALS|

(was )

$160.00




Buy Now

ODI AG1 V2.1 LOCK ON GRIPS|

(was $35.00)

$28.00




Buy Now

CUSH CORE VALVE SET|

(was )

$25.00




Buy Now
HT COMPONENTS AE03 BIKE PEDALS

(was )

$160.00




Buy Now
ORBEA RALLON M20 BIKE 2021

(was )

$4,499.00




Buy Now