Tri-Flow High Performance Synthetic Grease Lube
Best Price At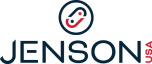 Available At
DESCRIPTION
-All purpose waterproof synthetic grease with Teflon -Clear formulation for quick/easy contamination identification -Fits Dualco-style grease gun heads
Bill Clement
OVERALL
RATING
4
VALUE
RATING
3
Strength:
Sticky, stays put, lasts
Weakness:
Sticky, stays sticky and drags
This grease is thick, feels almost gummy. Over time it stays sticky. This is good because it doesn't seem to degrade or turn to water. This is bad because it has drag from the beginning that can be felt on wheel hubs, and the drag stays pretty high compared to lighter greases. I stopped using it on wheels. For headsets and other low/no-motion bearings and surfaces, it is fine. Holds up well to water. Hence the 4- for headsets. Having different greases for different bearings is a bit much, though. Like every other bike shop grease, expensive compared to auto stores. Hence the 3 for value.
Similar Products Used:
Phil's, Finish Line, Shimano
Marc
OVERALL
RATING
2
VALUE
RATING
2
Strength:
Doesn't seem to break down easily
Weakness:
Sticky, Tacky, Hard to clean up
This was the only grease available at my LBS, so I decided to try it. As stated in other reviews, this stuff is sticky and creates a lot of drag. I refitted my pedals and hubs and found that they seemed to drag with this grease. It made cone adjustment difficult; it wasn't easy to tell when everything was adjusted correctly because of the bearing drag. I ended up breaking them back down and trying Finish Line Grease. On a bicycle where rolling surface friction means everything, this grease is too sticky for my tastes. Seems like a good grease for areas that don't have a lot of constant movement like seatposts or headsets etc.
Similar Products Used:
Finish line Teflon Grease, Pedro's Syn Grease
Terence
OVERALL
RATING
4
VALUE
RATING
5
Strength:
Like the other person said, this stuff is sticky! It lasts for ages.
Weakness:
Heheh i was jsut being stupid and used a bit of it on the chain, ended up making a grinding machine, therefore, DO NOT USE IT ON THE CHAIN!!! Other than my stupidity, its fine.
Tri flow synthetic grease is great for most applications, including bearings on swingarms, cranks, headsets etc.
Buy it!
Similar Products Used:
Castrol grease is some cylinder thingo.
Robert
OVERALL
RATING
1
VALUE
RATING
1
Strength:
tacky thick
might work good for packin' my girlsfriends rearend
Weakness:
not intended for bicycles or anything of the sort.......lol
not a proper application for anything on a bicycle at all !
this stuff should be no where near a bike shop. :P
Similar Products Used:
sta-lube ,park ,phil wood ,etc
SPECIALIZED BUTCHER GRID TRAIL 2BR 29" TIRE|

(was )

$59.99




Buy Now

ODI AG1 V2.1 LOCK ON GRIPS|

(was $35.00)

$28.00




Buy Now

IBIS MOJO 3 XT JENSON USA EXCLUSIVE BUILD|

(was $6,000.00)

$4,200.00




Buy Now
RACE FACE ATLAS 35 HANDLEBAR

(was )

$84.99




Buy Now
CUSH CORE VALVE SET

(was )

$25.00




Buy Now