Boeshield T9 Lube
Best Price At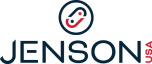 Available At
DESCRIPTION
Spray on and wipe off. Develeoped with the Boeing Aircraft Corporation, Boeshield T-9 Waterproof Lubricant will dissolve itself and flush out any other lubricant. Penetrates deeply to thoroughly coat inner pins and rollers. Dries to a clean Paraffin Wax film so it will not pick up dirt. Lubricates and protects for 150 to 200 miles per application.
Strength:
Doesn't attract dirt. Not greasy-- more of a lubricating wax. Sticks good. Thanks | Windshield Repair.
Zack Smith
OVERALL
RATING
5
VALUE
RATING
4
Strength:
I prefer to ONLY use a lube that I can both clean AND lubricate with. This stuff is ideal and the only lube I use. Keep both a SPRAY bottle and a dripper bottle and you'll NEVER need anything else. If you ride a lot and maintain and work on your own bicycle, you will understand why after using it for a while.
Weakness:
None that I know of. Good enough for Boeing, good enough for me.
Stu
OVERALL
RATING
3
VALUE
RATING
3
Strength:
Lasts a long time, clean, small amount goes a long way
Weakness:
Chain must be cleaned/ wiped off before re applying
I got this stuff just before I took a bike tour applied it to a freshly cleaned chain it lasted 130km and would have lasted longer but we hit the check point and stopped for the night re sprayed and wiped off let sit over night work for another 130km the next day but lost my rag so the next two days I just re applied no wiping. 50km into the second day it got gummy and hard stopped to re lube no dry time, bad idea by km 80 into the 115 km ride it was I possable to shift without chain suck it was impassable to get the tar like gum off my drive rain when I finally got home
Similar Products Used:
White lightning clean, Padros synthetic wet
stanleykowalski
OVERALL
RATING
5
VALUE
RATING
5
Strength:
Not greasy-- more of a lubricating wax. Sticks good. Cheap if bought at the right place. Doesn't attract dirt.
Don't buy this at lbs. Buy it at a woodworking supply store. I got mine at woodworker's supply A big aerosol can for not much money. Faultless.

Woodworkers use this to dress the top of their table saws. Works great for that, too.
Kyle
OVERALL
RATING
5
VALUE
RATING
5
Strength:
4 ounce container goes a long way
Easy application
Multiple applications (chain, seat post, derailleurs and cables)

Weakness:
Cannnot find reason to complain regarding this product
Would gladly recommend this to anyone who is serious about cycling whether it be road or mountain
Similar Products Used:
White Lightning
xmessenger
OVERALL
RATING
4
VALUE
RATING
4
Strength:
Can be used for many things. Aerosol spray penetrates. Not too sticky. Relatively durable. Doesn't wash off easily.
Weakness:
Hard to find. Takes time to set properly.
Bought this originally to protect the frame but have used it on just about everything except the chain because I have Squirt on it and its the best wax/super clean lube I've found. Squirt is thick in application while T9 sprays in a fine liquid due to a solvent base-kinda like W30 but it sets up leaving a waxlike film that lubricates and protects. I hate the hassle of removing parts to lube them so this is great as it finds its way too all the hard to get places on V brakes, levers, shifters, derailleurs and my candy pedals. I think getting the big can was a good deal because it holds alot while having the benefit of a powerful spay plus an extension to reach hard to get areas. I have a feeling that despite being a fairly non sticky film it would attract fine dust particles but right now its November on the Pacific coast so that isn't an issue-protection is.
Similar Products Used:
WL,Finishline,pedos syn rd&mtn,ice wax,Phil's, Progold, Squirt, Duralube(yes the as seen on tv stuff) and wd30 when I was young and stupid.
Andrew Chan
OVERALL
RATING
5
VALUE
RATING
5
Strength:
Super clean, and long lasting for a Dry lub. I used to clean/relub (with dry or wetlub) I just want my chain to be clean everyride.(at least before the ride). I relubed after 270km without hearing the squeaks.

Weakness:
none so far, but i have yet to try it under a heavy downpour.
I used to clean/relub (with dry or wetlub) I just want my chain to be clean everyride.(at least before the ride).Allowing to dry overnite is not an issue with me, however grip the chain firmly to wipe off excess (to be effective). And I find that if you run the chain thru a clean cloth at the end of first ride after relub, the second ride is even cleaner. At the end of a 70km ride, the LBS was helping me change Derailluers and a riding buddy picked up the chain and rubbed it on his face without leaving any mark. I will nvr use anything else again.
Similar Products Used:
Pedro's, Finishline, Prolink,
grizzo
OVERALL
RATING
5
VALUE
RATING
4
Strength:
Long lasting and keeps off the dirt
Learned about this from Bicyling Magazine. Couldn't get readily here so I called the distributor and bought a box to split with my riders. Not only have they been converted but the LBSs started to carry it. Clean the chain, put it on and ride the next day. Great for dispersing water after riding in the rain. Can't comment on off road riding but for road bikes this is the best product I've used so far and I have tried others since I bought this.
Similar Products Used:
Pedro's Finish Line White Lightning
jibroii
OVERALL
RATING
5
VALUE
RATING
5
Strength:
Seems to work for days, when the directions are followed correctly. Start with a totally, 100% clean chain, apply lube, wipe off excess, let dry (2 hours or so), enjoy lots of full days of riding with out re-application. Once I came across this product no other research was necessary, one stop shopping, great all around chain and cable lube.
Weakness:
As with all "do it all" lubes, clean and re-apply after severe wet and muddy conditions. This is not really a weakness, but should be understood.
If your looking for miracles, start praying. If you want a great lube, go get some.
Similar Products Used:
Pedros, White Ltng, Prolink, Finishline, Tri-Flow
Mocycler
OVERALL
RATING
2
VALUE
RATING
1
Strength:
Nice dry lube for summer road riding except....
Weakness:
Extremely poor for winter mountain biking. Product becomes Very tacky in mid-30s F temperature and collects dirt,however the worst problem is that it becomes so sticky that it causes the chain to stick to the chain ring and chain-suck to the extent of jamming and wrapping around the bottom bracket! Not for cold weather use!
Don't rely on this product for cold weather riding.
Similar Products Used:
Everything out there. Purple Extreme, White Lightening,Triflow,Pedros,etc.
IBIS MOJO 3 XT JENSON USA EXCLUSIVE BUILD|

(was $6,000.00)

$4,200.00




Buy Now

ROCKY MOUNTIAN INSTINCT A50 BC EDITION SE 2020|

(was )

$3,899.00




Buy Now

ORBEA OCCAM M30-EAGLE BIKE 2021|

(was )

$3,999.00




Buy Now
ORBEA RALLON M20 BIKE 2021

(was )

$4,499.00




Buy Now
KS LEV INTEGRA DROPPER SEATPOST 2020

(was $299.00)

$269.10




Buy Now